A fire broke out in the scrap warehouse on Halit Bin Velid Caddesi in Kağıthane Nurtepe Neighborhood at around 22.30 for an unknown reason.
Firefighters, police and paramedics were dispatched to the scene. A large number of firefighters responded to the fire in the warehouse where scrap materials and rubble were collected.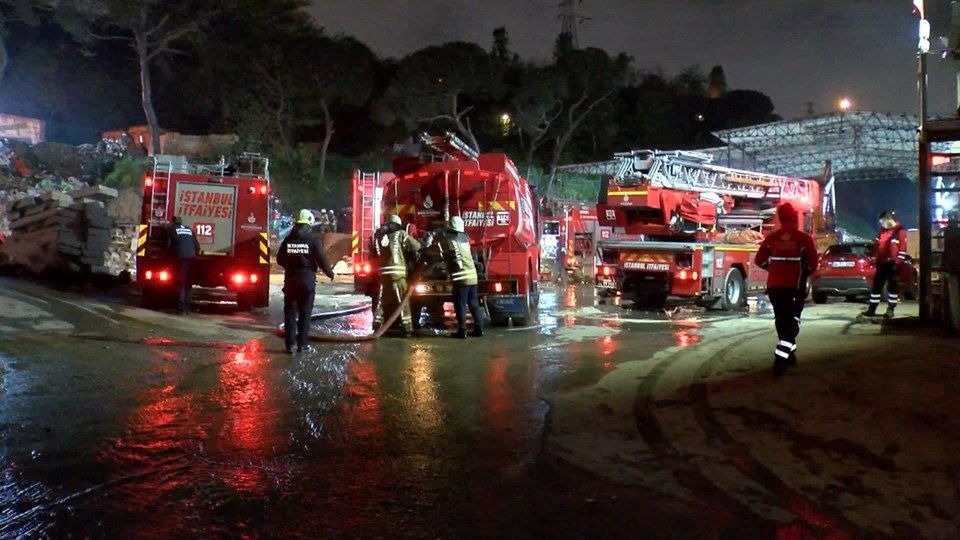 While construction equipment was also used during the extinguishing works, the flames were brought under control before they spread to the environment after an hour of work.