According to the statement made by the Telegram channel of the Ukrainian military intelligence, 144 Ukrainian soldiers, 95 of whom were defending the Azovstal factory, were freed in the largest prisoner exchange since the start of the offensive.
While it was stated that many of the soldiers in question had serious injuries, it was announced that the treatment processes were started.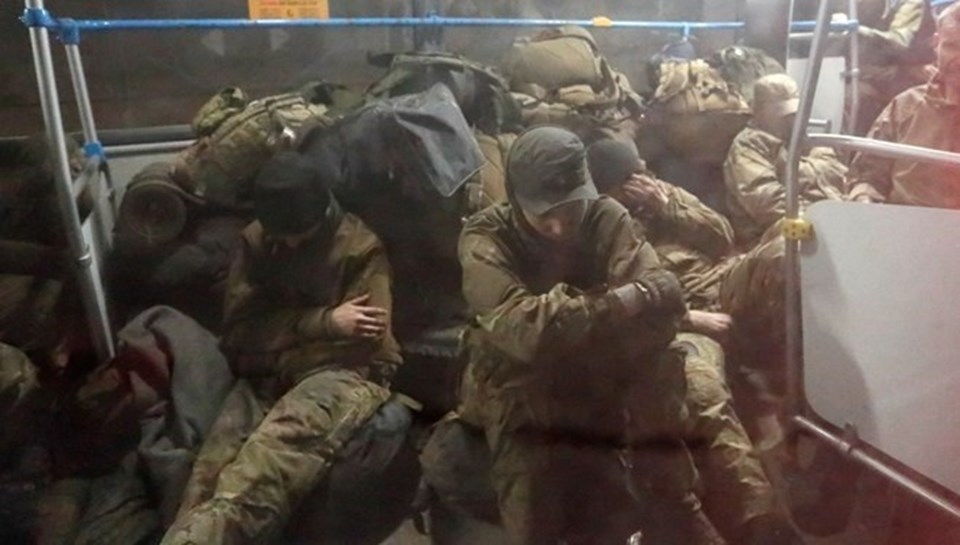 The Russian Ministry of Defense announced in May that the last soldier in Azovstal had surrendered.
One of the pro-Russian separatist leaders also confirmed that 144 Russian and separatist soldiers were freed and returned to Russia.
No statement has been made from Moscow regarding the issue.
EXPLANATION FROM ZELENSKI
Ukrainian State Leader Volodymyr Zelenskiy reported that they rescued 144 Ukrainian soldiers held captive by Russia.
In his statement via video message, Zelenskiy expressed that he wanted to give an optimistic and valuable news and said, "We rescued 144 Ukrainian soldiers from Russian captivity. Among them, 59 national guards, 30 naval forces, 28 armies, 17 border guards, 9 anti-terrorism soldiers and 1 police officer. there is." he said.
Stating that the oldest of the rescued Ukrainian soldiers is 65 years old and the youngest is 19 years old, Zelenskiy said, "Especially 95 Azovstal defenders are returning to their homes. "We will do everything to bring every Ukrainian home," he said.