According to the news in the national press, 74 deaths have been reported so far in the tremor, 259 people have been injured, and 26 individuals are still not heard from.
The China Concussion Nets Center announced that an earthquake with a magnitude of 6.8 occurred yesterday at noon in the western province of Ganzi Tibet Autonomous Province, the epicenter of which is 39 kilometers from Luding County.
While water, electricity, transportation and telecommunication infrastructure were damaged due to the earthquake, rescue and relief efforts are carried out with pain due to the risk of roads closed in the disaster area, aftershocks, heavy rain and landslides.
According to the population density information obtained from mobile data sources, 39 thousand people live in areas 20 kilometers from the epicenter, 330 thousand people at a distance of 50 kilometers, and 1.55 million people between 100 kilometers.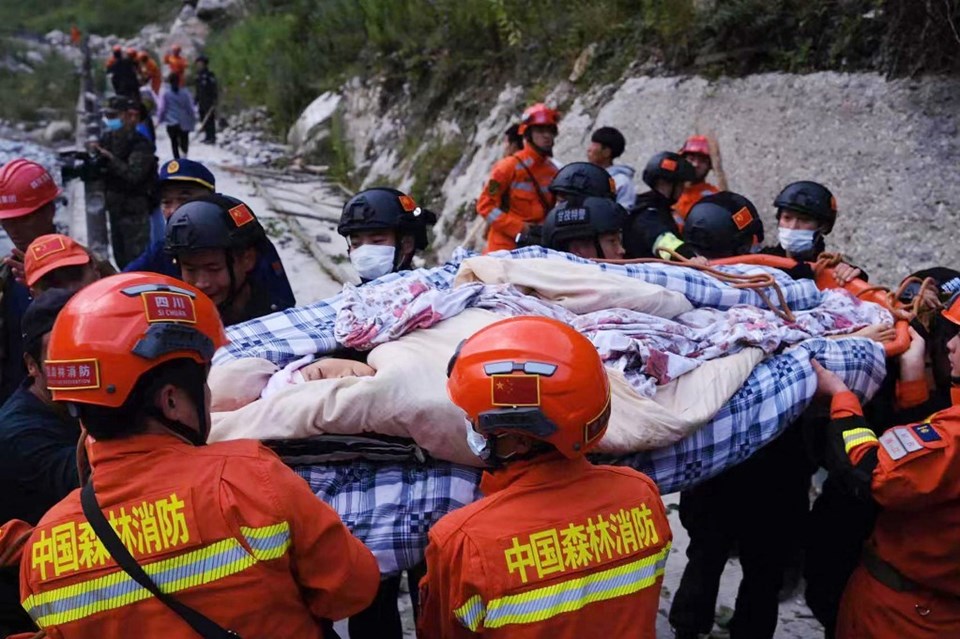 The death toll in the earthquake in China's Sichuan province rose to 74.
ELECTRICITY AND OVER THE COVID-19 quarantine
The earthquake came on top of the quarantine announced this week in the provincial capital of Qingdu, due to the electricity shortage and increasing Covid-19 incidents in Sichuan, due to the drought in the summer months, which lowered the water level in the dams.
In the province, which provides 80 percent of its energy needs from hydroelectric power plants, there was an electrical gloom due to the very hot weather in August, which reduced the water level in the rivers, especially the Yangzi River (Gök River), the longest river in Asia.
Electricity could not be supplied to the factories in the province due to the current situation, and gradual cuts were made in the settlements.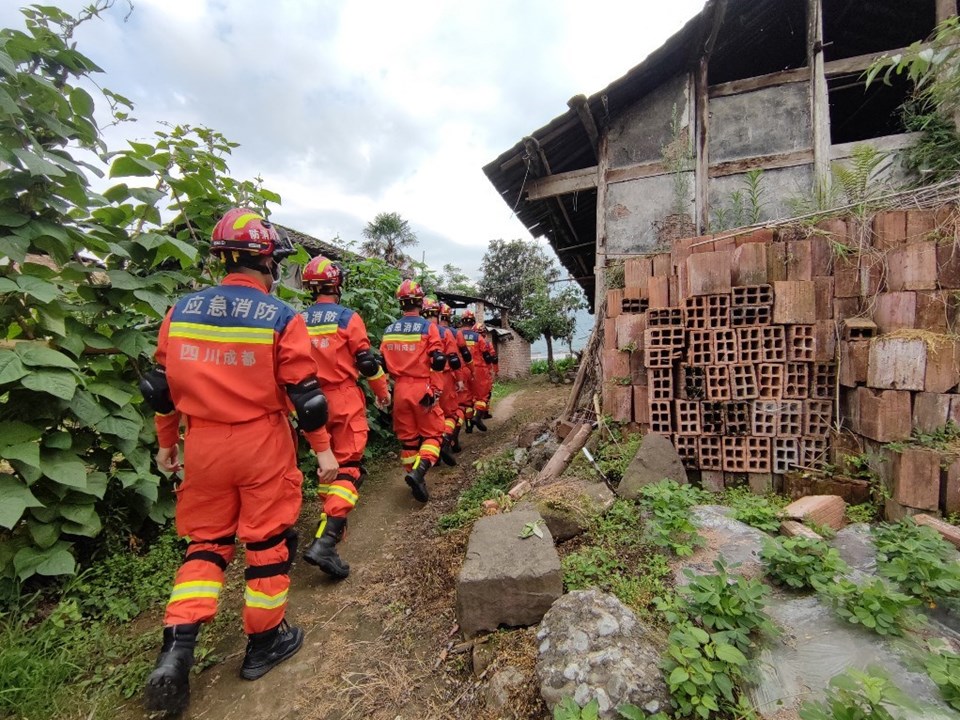 Sicuan province, located on the wide fault boundary at the extension of the Himalayan Mountains, is one of the regions where great tremors are experienced most frequently in China.
On the other hand, the province's central city of Qingdu went to closure on September 1 due to the increasing Kovid-19 incidents. In the city with a population of 21 million, citizens were asked not to leave their homes except for the daily mass tests, while one person from each family was allowed for daily shopping.
EARTHQUAKE ZONE
Sicuan province, located on the wide fault boundary at the extension of the Himalayan Mountains, is one of the regions where great earthquakes occur most frequently in China.
In 2008, 69 thousand people lost their lives in the 8.2 magnitude earthquake that occurred 80 kilometers away from Qingdu in the province. The earthquake of magnitude 7 that occurred near the city of Ya'an in 2013 caused the loss of nearly 200 lives.