Breaking news! Held in Madrid, Spain, as part of the NATO Summit, the four-way meeting attended by President Erdoğan, President of Finland Niinistö, Swedish Prime Minister Andersson and NATO Secretary General Stoltenberg came to an end. After the meeting, which lasted about two hours, no statement was made.
However, NATO Secretary General Jens Stoltenberg said before the meeting, "We hope to make progress in today's meeting with President Erdogan. Turkey voiced its concerns, the PKK and other terrorist organizations killed thousands of people. "The countries that will join NATO should take into account the concerns of all allies," he said.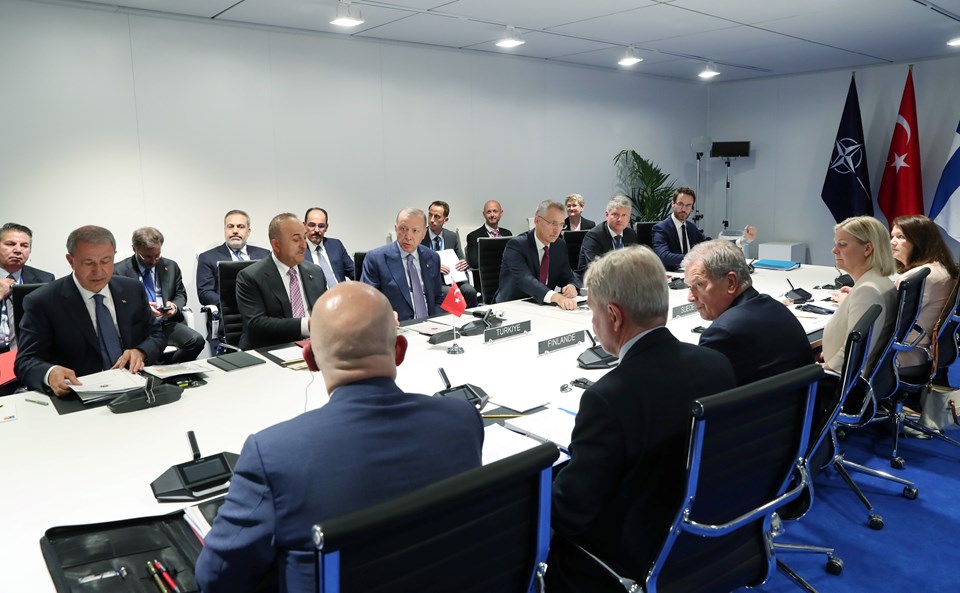 President Erdoğan went to Madrid, the capital of Spain, to attend the NATO Summit.
WHY IS TURKEY AGAINST THE MEMBERSHIP OF SWEDEN AND FINLAND?
On the other hand, Turkey follows a stance that supports the open-door policy of NATO, of which it has been a member since 1952. In the post-Cold War period, he also supported the joining of the former Soviet bloc countries to the alliance in 1999 and 2004.
The reason for Sweden and Finland's objection to their participation is that these two Scandinavian countries "do not reinforce Turkey's fight against terrorism" and give support to the YPG, the Syrian extension of the PKK.
Turkey argues that both Sweden and Finland host PKK members. Talking about his discomfort, especially saying that Sweden has provided military equipment and financial reinforcements to the YPG, Turkey also keeps on the agenda not to extradite 21 people demanded from this country and 12 demanded from Finland.