In the statement made by the ministry, it was stated that 62 warplanes and 7 ships related to China were seen around the island, and 15 of the planes were flying in the southwestern part of Taiwan's declared "Air Defense Identification Zone" (ADIZ).
In the statement, it was stated that air and sea vehicles related to China were tracked with electronic tracking tools, patrol planes, ships and ground missile systems.
It is observed that China has increased its military patrol activities around Taiwan following the visit of US House of Representatives Speaker Nancy Pelosi at the beginning of the month.
Contrary to the previous days, it was noteworthy that yesterday's flights did not cross to the east of the air and sea lines, which are assumed to limit the influence areas of the parties in the Taiwan Strait.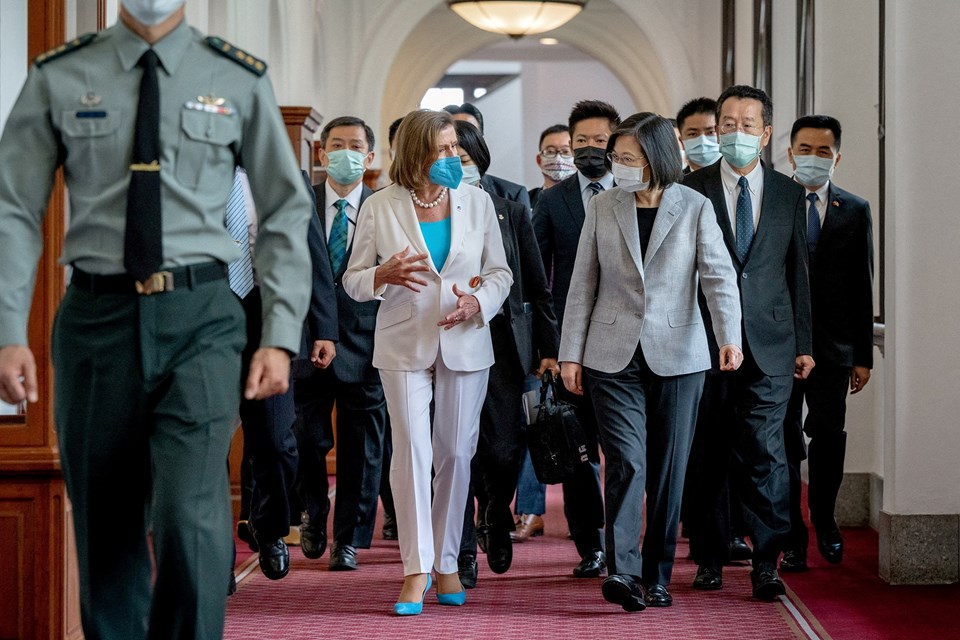 Pelosi became the second House of Representatives leader to go to Taiwan in 25 years.
PELOSI'S VISIT AND RISING MILITARY TENSION
Pelosi became the first US House of Representatives Speaker to visit the island, which is in a sovereignty conflict with China, in 25 years. The visit drew the reaction of China, which saw the Island as part of its territory.
After the visit, the Chinese army started military exercises around the island, and the 7-day exercises created a de facto blockade around the island. During exercises using real weapons and ammunition, guided missiles fired from mainland China fell into the waters near Taiwan.
The spokesperson of the army announced that the exercises were completed on August 10, but stated that the military patrol activity in the Taiwan Strait would continue.
Following Pelosi, the Leader of the House of Representatives, a 5-member delegation headed by Democratic Party Massachusetts Senator Ed Markey, Indiana State Governor Eric J. Holcomb, Republican Party Tennessee Senator Marsha Blackburn and finally Arizona State Governor Doug Ducey visited Taiwan last month . had done.
Beijing, emphasizing the "one China principle", opposes Taiwan's establishing independent diplomatic ties with the countries of the world, its representation in the United Nations and other international organizations, and sets the rule for countries that recognize it to cut off diplomatic relations with Taiwan .