Liz Truss became the 3rd female prime minister of England by getting 57.4 percent of the votes in the election she entered with former Finance Minister Rishi Altar following the resignation of Boris Johnson. Truss received numerous congratulations from social media.
Swedish Prime Minister Magdalena Andersson sent the wrong congratulatory message to Liz Truss.
Andersson congratulated Liz Trussell, who used the name "Liz Truss" on Twitter, instead of the new British Prime Minister Truss.
Andersson emphasized that they will continue the deep cooperation between the two countries.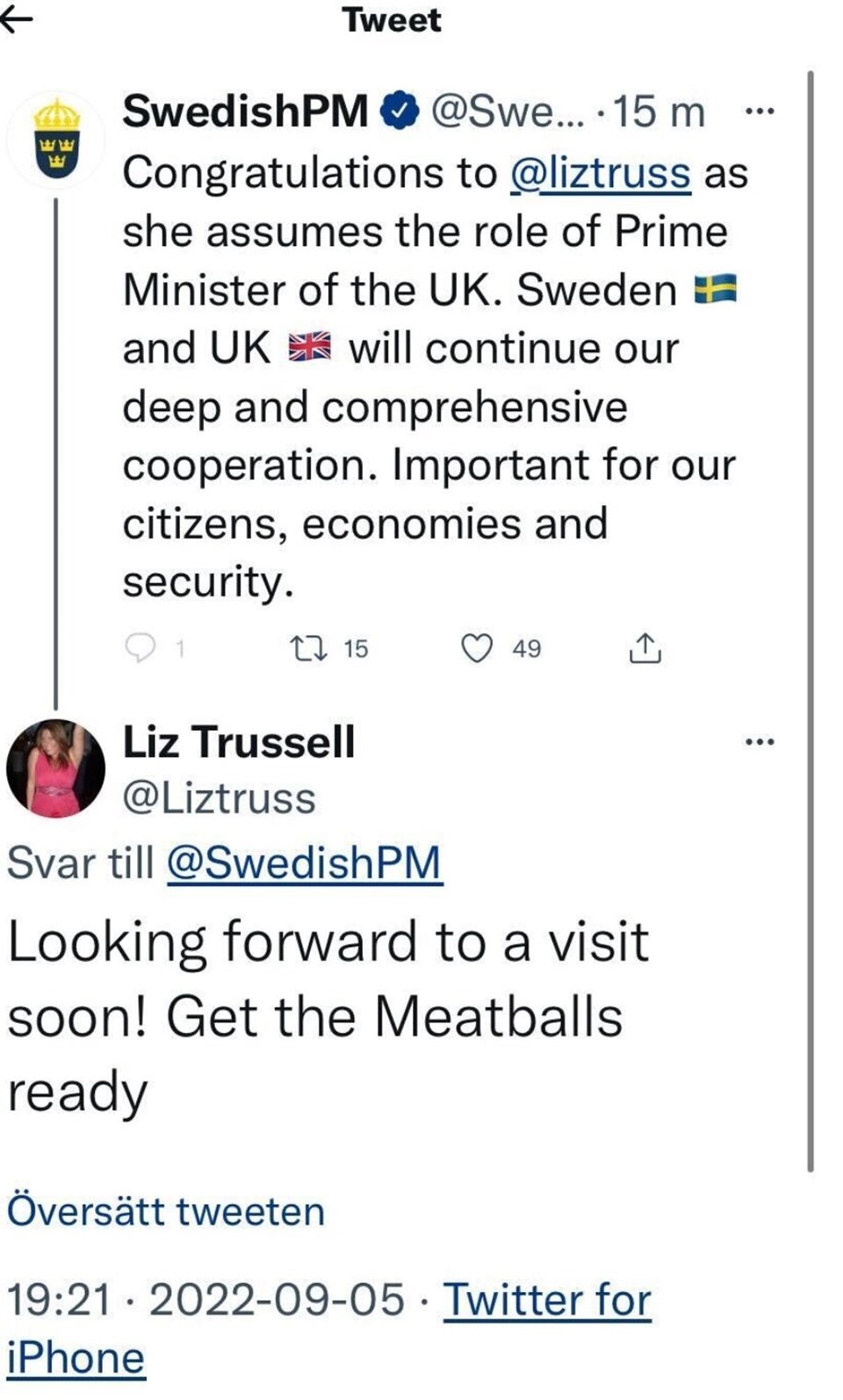 Trussel replied, "I can't wait to visit you, prepare the meatballs."
The post received tens of thousands of likes on Twitter. While the Swedish prime minister later realized his mistake and deleted his message, the post became a joke on social media.