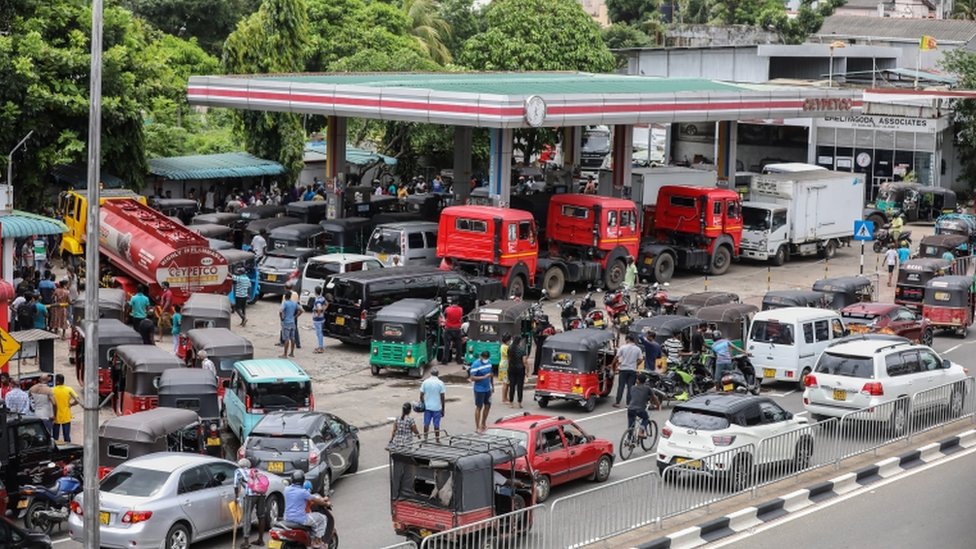 Sri Lankan Prime Minister Ranil Wickremesinghe announced that there is only one day of fuel left in the country, which has experienced the worst economic crisis in the last 70 years.
Addressing the public on television, Wickremesinghe said, "We only have one day's fuel at the moment. The next one or two months will be the strongest period of our lives."
Wickremesinghe, who came to the mission last Thursday, said that they will also be able to buy fuel and diesel fuel from India in a few days on credit.
In his speech, Wickremesinghe announced that they need to find at least $75 million in a few days for basic import items, that the Central Bank has to print money for the salaries of public employees, and that Sri Lanka Airlines can be privatized.
Sri Lanka Airlines lost about $130 million last year.
The Sri Lankan economy is in crisis after the Covid-19 pandemic, rising power prices and populist tax cuts.
Due to the rising inflation in the country, which has no foreign currency reserves, medicine, fuel and other basic consumption items cannot be found.
In the capital Colombo, the most common means of transportation in the city, the tricycle and other vehicles, formed long queues in front of the fuel stations.
Protests have been taking place in Sri Lanka for weeks against President Gotabaya Rajapaksa and his family members in the administration.
Gotabaya Rajapaksa's older brother, Mahinda Rajapaksa, who became prime minister, resigned last week after clashes broke out amid protesters and groups supporting him.
Nine people were killed and more than 300 injured in the clashes.
A PROMISE OF FAMILY THREE MEALS
Wickremesinghe, in an interview with the BBC on Friday, stated that they will overcome the economic crisis and said that he will ensure that families can have three meals a day.
Inviting financial aid to the world, Wickremesinghe said, "There will be no hunger crisis. We will not go without food."