Breaking news! Russian State Leader Vladimir Putin stated that the West's sanctions against Russia are dangerous for the whole world and said, "The West has been carrying out a policy of sanctions for decades. However, there have been tectonic changes, the role of Asia Pacific has increased in the global economy. The West still wants to keep the scheme that suits it. Western countries are making short-sighted decisions in terms of security policy and economy. We see that production has stopped in Europe because of the loss of relations with Russia," he said.
Emphasizing that the confidence in the dollar, euro and sterling markets has decreased, Putin said, "Gazprom and China have switched to a 50-50 ruble and yuan payment system for natural gas."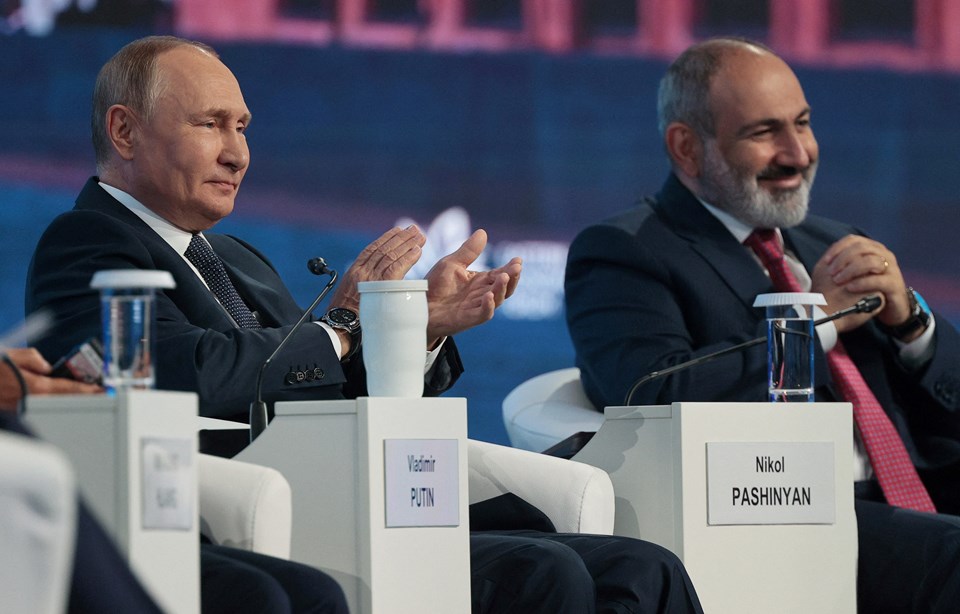 "I believe that Russian inflation will reach 12 percent this year," said Putin, adding, "We will reach the targeted inflation levels next year."
"RUSSIA COMES TOGETHER WITH THE WEST'S SANCTIONS"
On the other hand, Putin made the following statements regarding the war with Ukraine:
"We did everything for Ukraine's grain export. All Ukrainian grain was not transported to different countries, but to the European Union (EU). The nutrient problems will worsen, the humanitarian catastrophe is looming and we have to consider diverting Ukrainian grain. Poor countries are losing access to food."
Finally, Putin stated that Russia resisted the sanctions of the West and said, "Russia is coping with the economic, financial and technological attack of the West. The Russian financial market stabilized. We still see some difficulties in certain branches and regions. It is valuable to continue to support the Russian economy. "Russia will always defend its national interests," he said.
A LONG WINTER WILL BE INTERMINED FROM RUSSIA TO EUROPE