Russian President Vladimir Putin went to the Kamchatka Region before the "Vostok-2022" military exercise in Vladivostok, Russia's Far East Region.
Here, attending the youth forum and chatting with the youth in the region, Putin visited the Kamchatka Inter-Country Center for Reproduction and Conservation of Great Birds of Prey in the Cape Sharomsky rural area in Milkovsky, Kamchatka Region.
During the visit, Putin examined the White Gyrfalcons, a falcon type that is in danger of disappearing and is on the red list, and examined the efforts of the center on the reproduction of these types.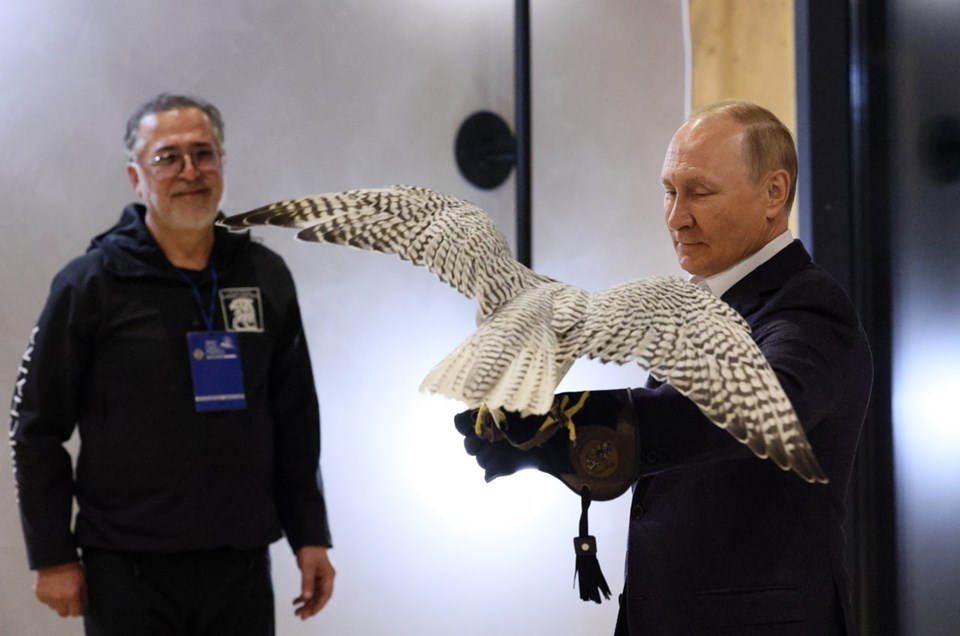 Putin fed a hawk whose variety is in danger of disappearing.
While the General Manager of the Center, Shukhrat Razakov, was telling Vladimir Putin what they do to breed these bird varieties and the training given to the birds, a hawk left by a caretaker flew over Putin's bodyguard. The hawk, which ate its bait after flying into Putin's arm, later returned to its caretaker.
ECOLOGICAL CRISIS MESSAGE FROM PUTIN TO YOUTH
During his visit to the center, Putin talked with young ecology volunteers and touched upon ecological issues and environmental pollution in the world. Pointing out that the garbage island is formed in an area of ​​1.5 million kilometers in the Pacific Ocean, Putin said, "Everyone is aware of the huge plastic island of 1.5 million square kilometers in the Pacific Ocean. It is clear that this is the result of human activities. Anyone who creates these issues cannot escape the consequences."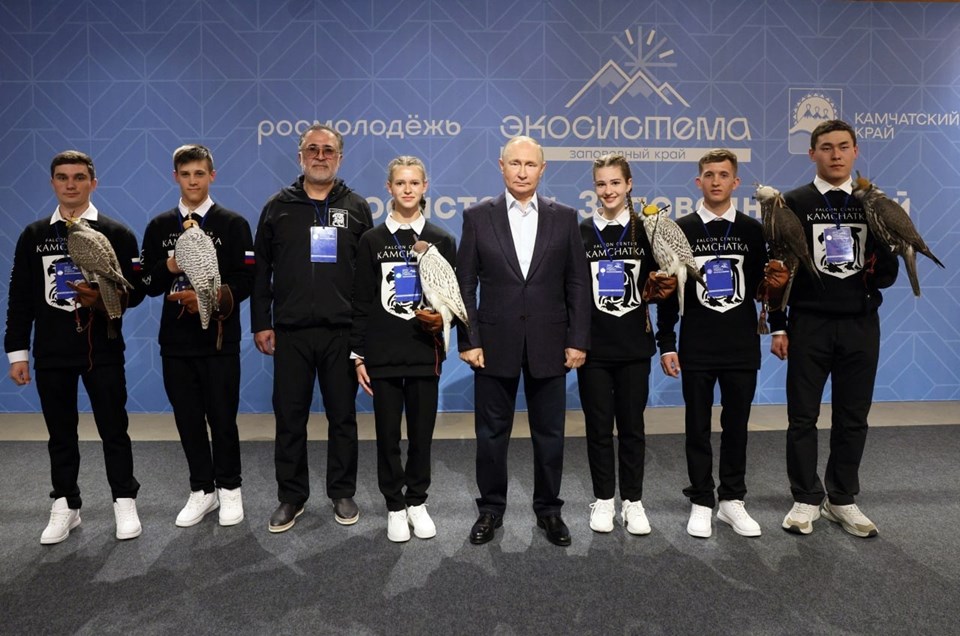 Putin warned the young people attending the forum about the ecological crisis.
The Russian State Leader continued his words as follows:
"And I'm not even talking about the emissions released into the atmosphere. Whatever it is, whether it affects the ecology of our planet globally or not, it definitely affects the people living in these lands and these cities."