As Ukraine continues to destroy invading Russian tanks with the help of British missiles, Vladimir Putin deployed 'Terminator' vehicles for the first time in the war in Ukraine.
Russian media describes the Terminator as "a game-changing tool" on the battlefield, which is stated to be a favorite of State Leader Vladimir Putin.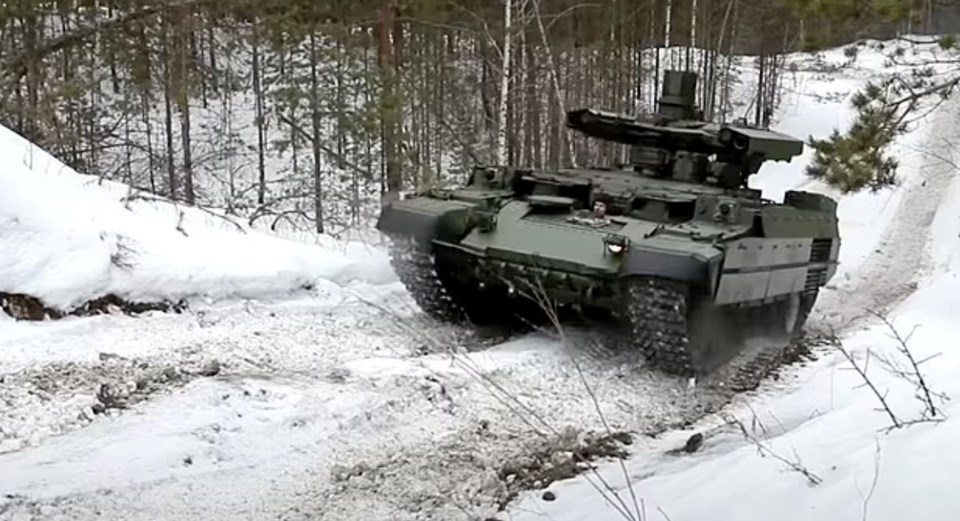 Russian Tank Support Combat Vehicle BMPT Terminator was photographed undergoing trials before being deployed in Ukraine.
This armored vehicle, designed on the T-72 chassis and carrying an impressive arsenal of 2 30mm automatic cannons, 4 anti-tank missiles, 2 30mm grenade launchers and 7.62mm machine guns, is commanded by a group of 5 people.
'Terminator' vehicles were used in Syria and were transported to the Ukrainian border in February. It is not known why Russia has delayed the deployment of the 'Terminator' to Ukraine until now.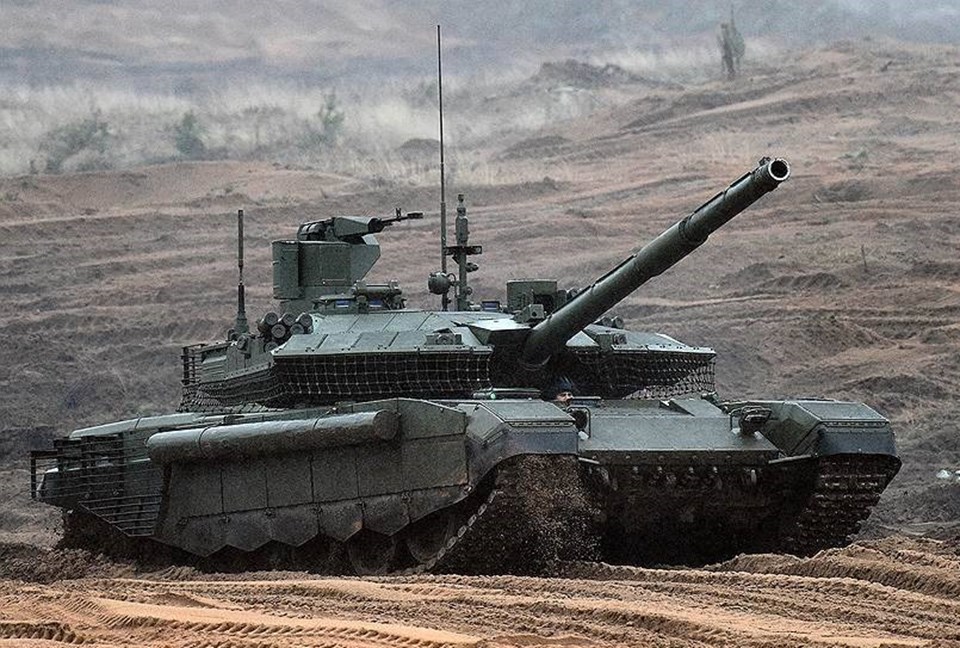 T-90M TANK
T-90M TANK
Crew: 3 men
Dimensions and payload
Load: 46.5 tons
Length (gun forward): 9.53m
Width: 3.78m
Height: 2.23m
Armament
Main weapon: 125mm tank gun
, which can fire powerful ammunition and anti-tank missiles rifles : 7.62 mm machine gun and 12.7 mm machine gun
Defensive capabilities: Upgraded armor guard, highly automated fire control system, advanced survivability technology
Mobility
Range: Can target enemy tanks up to 5 km away
Engine: 1,000 hp V-92S2 multi-fuel diesel engine
Date of service: 2016
Manufacturer: Uralvagonzavod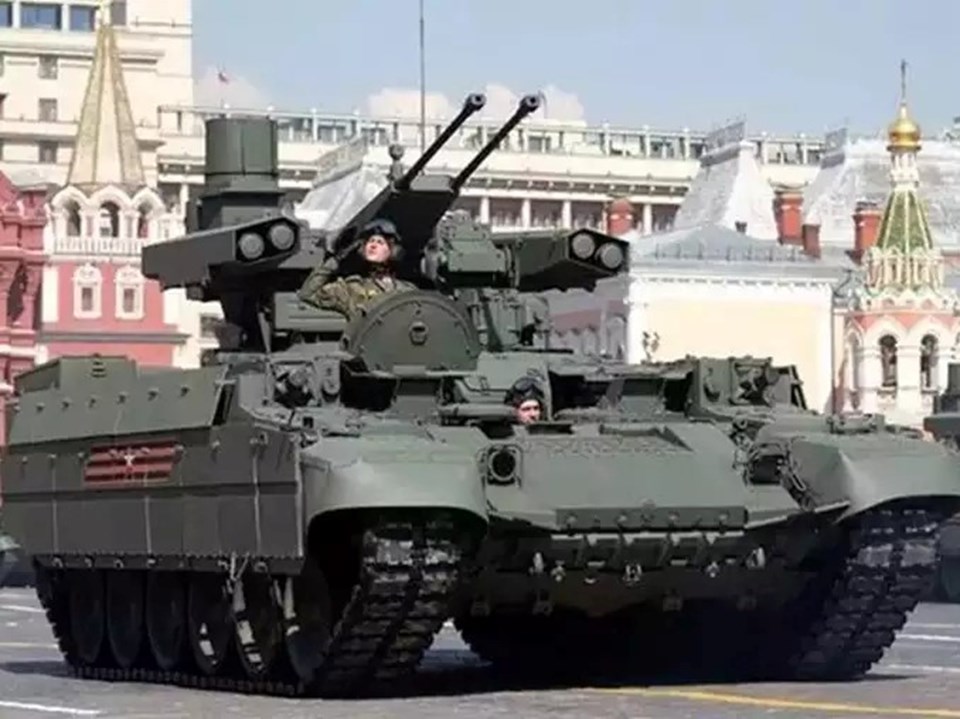 BMPT 'TERMINATOR'
BMPT ' TERMINATOR'
Crew: 5 men
Dimensions and payload
Weighing: 47 tons (9800) 702)Hull length: 6.9m
Width: 3.8m
Height: 3.4m
Armament
Main weapon: Two 30 mm cannons and four anti-tank missile launchers
that can fire ammunition
Machine gun: 7.62mm machine guns
Grenade launchers: 2 x 30mm
Defensive capabilities: Composite armor defense
Mobility
Range: Can target enemy tank up to 5 km away
Engine: 1,000 hp Powered V-92S2 diesel engine
Date of service: 2017
Manufacturer: Uralvagonzavod