In the South American country of Colombia, hundreds of motorcycle drivers protested the decisions taken for safety purposes.
More than 600 motorcycle drivers, who closed the biggest street of the capital Bogota to traffic, reacted to the safety practices taken by the Bogota Municipality.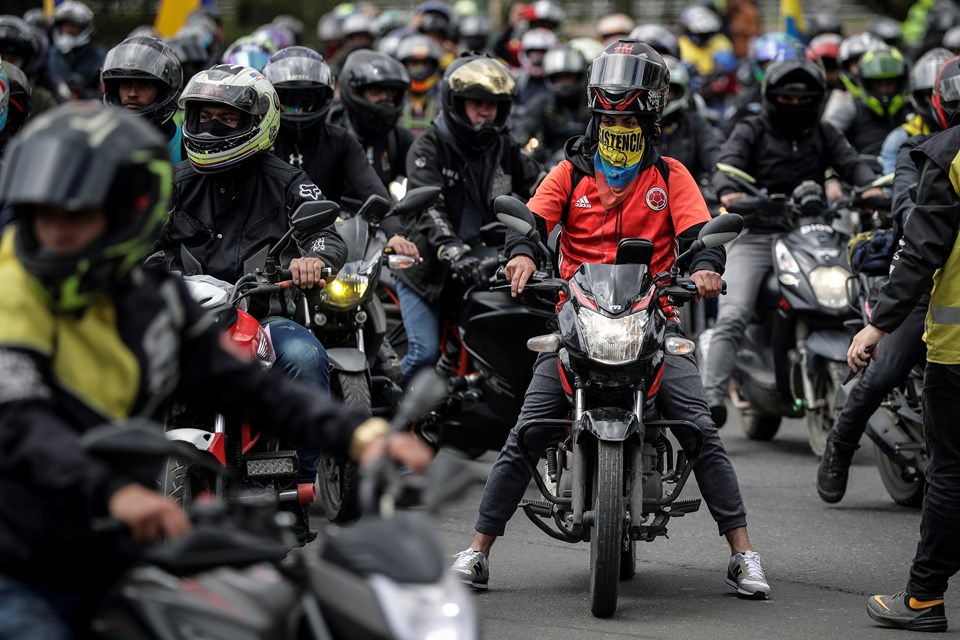 Motorcyclists, who proceeded with intense security measures, honked their horns and demanded the end of the regulation, which is expected to last until the end of the year and restricts their movement in traffic.
In the statement made by the municipality, it announced that the security measures will continue until December.
The representatives of the motorcycle organization reacting to the decision, on the other hand, argued that in their previous meeting with the municipality, they agreed that the restriction should end with the prestige of June.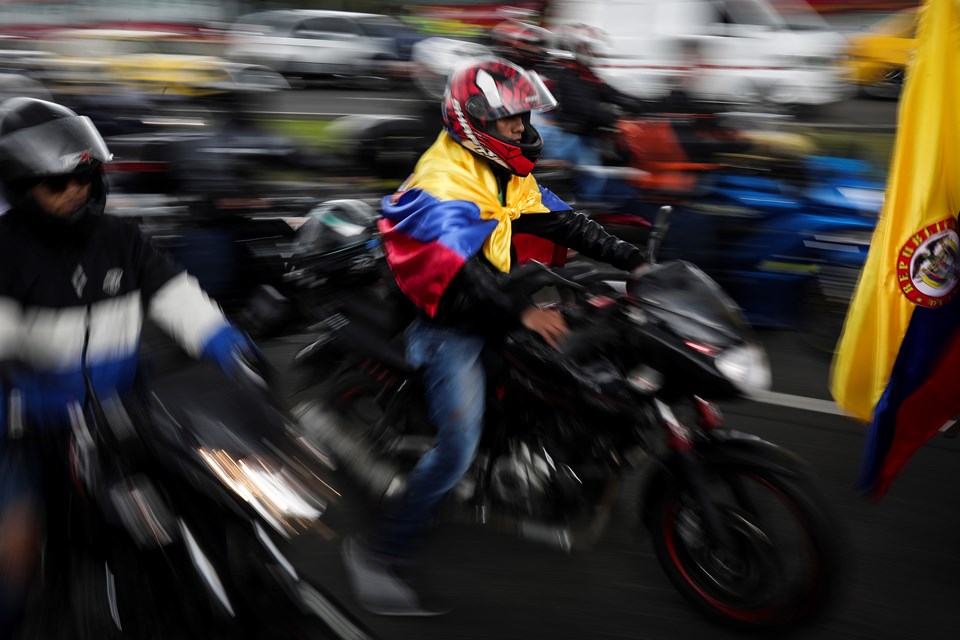 After walking on the main street for a while, the motorcyclists divided into three groups and completed their movements.
WHAT HAPPENED?
Bogota Municipality, which argued that criminal organizations were heavily involved in theft and extortion in the city by using motorcycles, therefore took decisions that limited the movement areas of motorcycle drivers.
According to the decision, it is forbidden for two people to travel at the same time on a motorcycle between 19:00 in the evening and 04:00 in the morning.
Mayor Claudia Lopez, in her statement on April 6, stated that they took a series of measures to curb high crime rates in the city and said, "Criminals do not kill people on skateboards or bicycles, they kill people on motorcycles." he used his word.
Reacting to these words from the social media, the bikers decided to protest Lopez.