NATO Secretary General Jens Stoltenberg said, "Sweden has already started to change its anti-terrorism legislation and the changes being made in arms export rules are welcome. These are two valuable steps to address the concerns raised by Turkey."
However, Stoltenberg stated that the aim was to resolve Turkey's objections to Sweden's NATO membership as soon as possible and said, "When Sweden is attacked, it is unthinkable that NATO allies will not respond."
Swedish Prime Minister Andersson, on the other hand, said that his country takes Turkey's concerns very seriously and that the dialogue with Finland continues in order to find a solution.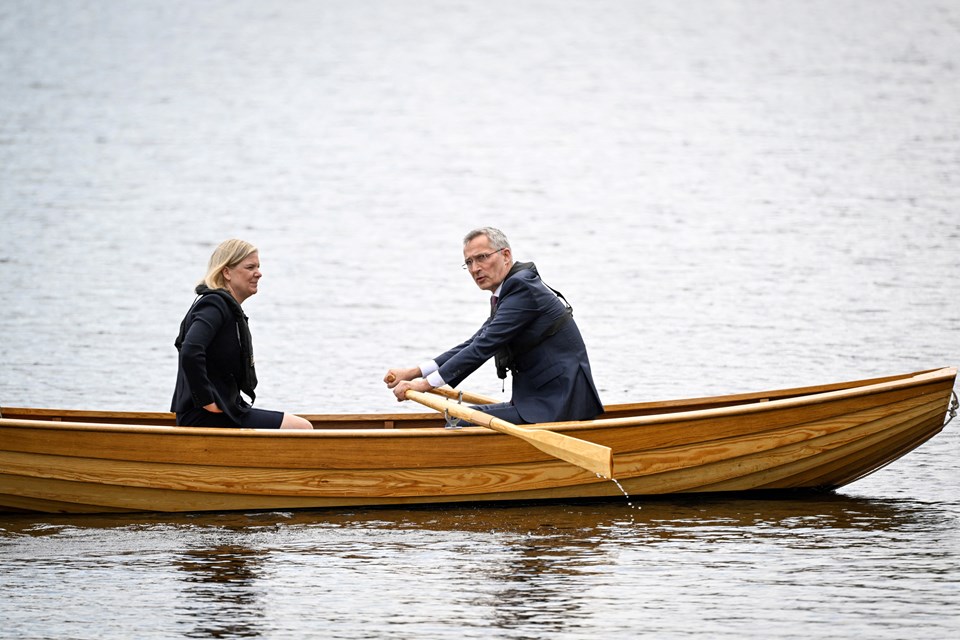 Following the press conference, NATO Secretary General Stantenberg made a boat trip with Swedish Prime Minister Andersson to the city of Harpsun.
WHY IS TURKEY AGAINST THE MEMBERSHIP OF SWEDEN AND FINLAND?
Turkey has been following a stance that supports the open-door policy of NATO, of which it has been a member since 1952. In the post-Cold War era, he also supported the joining of the former Soviet bloc countries to the alliance in 1999 and 2004.
The reason for Sweden and Finland's objection to their participation is that these two Scandinavian countries "do not reinforce Turkey's fight against terrorism" and give reinforcements to the YPG, the Syrian extension of the PKK.
Turkey argues that both Sweden and Finland host PKK members. Talking about his discomfort, especially saying that Sweden provides military equipment and financial support to the YPG, Turkey also keeps on the agenda not to extradite 21 people demanded from this country and 12 demanded from Finland.