Economy
Nation's Alliance Economic Staff Takes the Field: Work Completed!
The economic staff of the Nation Alliance came together in Istanbul today. In the written statement made after the meeting, "With the steps we will take in the fields of rule of law, legal security, impartiality and independence of the judiciary, guaranteeing fundamental freedoms, and transparent, accountable and corruption-free public administration, we will provide Turkey with a reliable and predictable business and investment environment." it was said.
The economic staffs of CHP, IYI Party, Felicity Party, Democrat Party, Democracy and Atılım (DEVA) Party and Future Party, which make up the Nation Alliance, met in Istanbul at 11:00 today.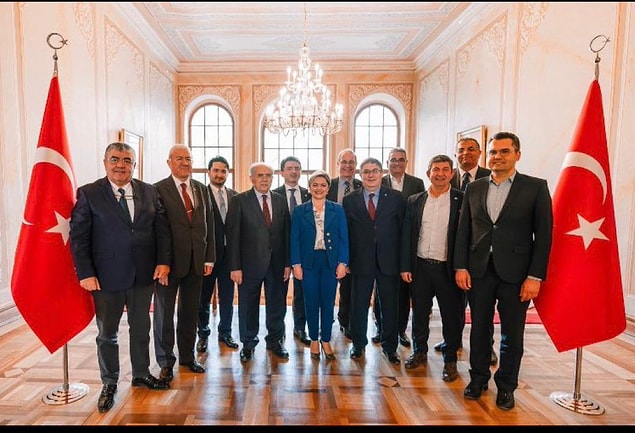 Nation Alliance economic staff made a joint written statement after the meeting. "At our meeting, we made a priority order and determined the implementation calendar so that the economic steps included in the Common Policies Memorandum of Understanding announced on January 30 could be implemented without delay after the election," the statement said.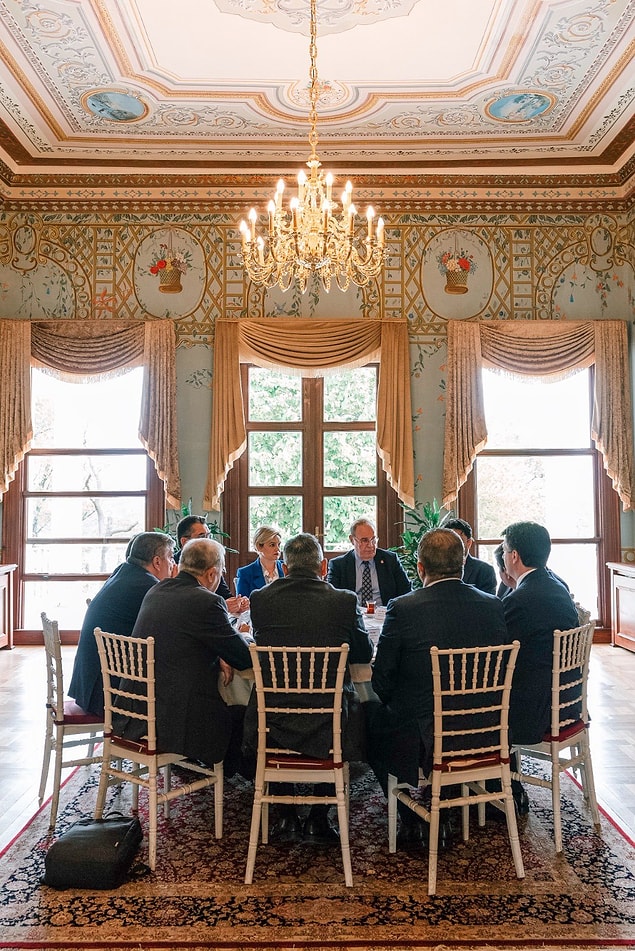 "First of all, we will put forward the problems and solutions in a transparent and realistic way to unlock the enormous potential of our country."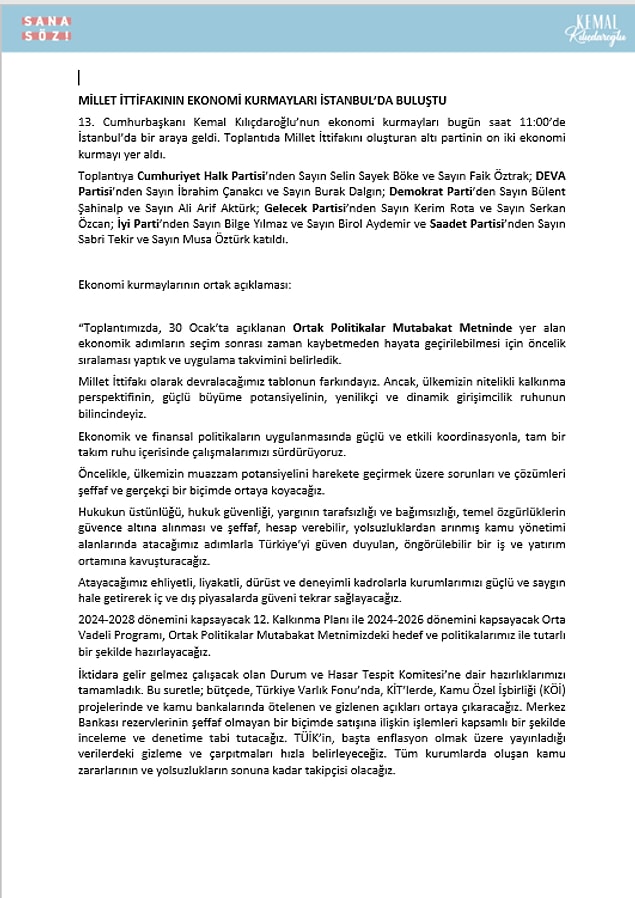 "We have completed our preparations for the Situation and Damage Assessment Committee, which will work as soon as it comes to power. In this way, we will reveal the deficits that are postponed and hidden in the budget, Turkey Wealth Fund, SEEs, Public Private Partnership (PPP) projects and public banks. "We will thoroughly examine and audit the transactions regarding the non-transparent sale of bank reserves. We will quickly identify the concealment and distortions in the data published by TurkStat, especially inflation. We will follow up to the end the public losses and corruption in all institutions."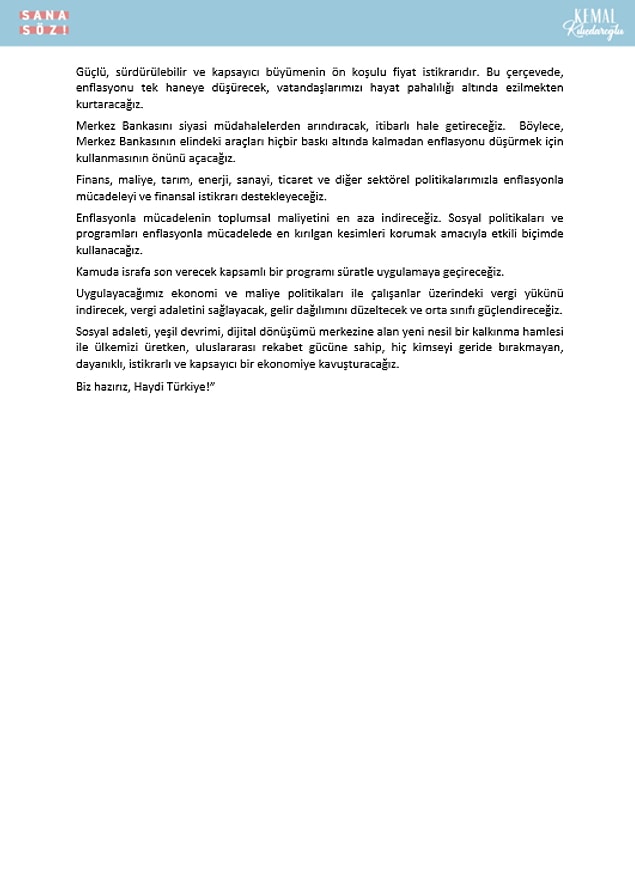 "We will quickly implement a comprehensive program that will put an end to waste in the public sector. With the economic and fiscal policies we will implement, we will reduce the tax burden on employees, ensure tax justice, improve income distribution and strengthen the middle class."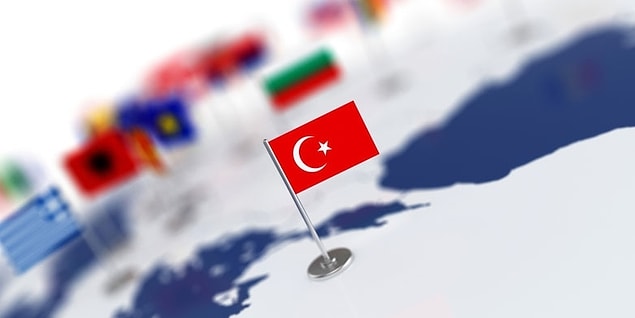 Nation Alliance economic staff posed together and shared on their social media accounts. Selin Sayek Boke 👇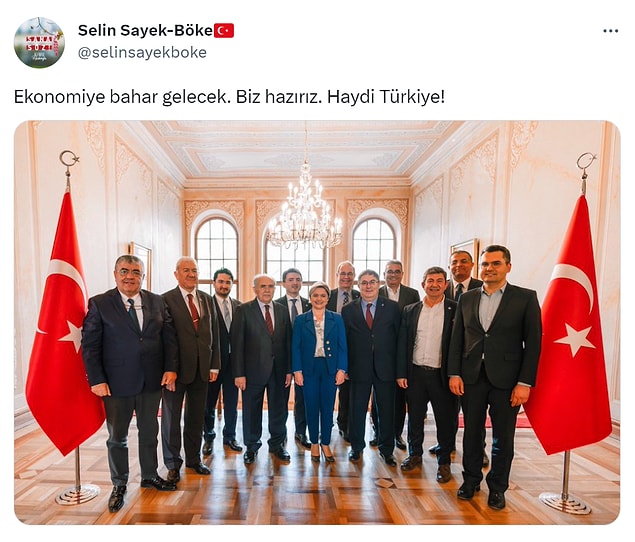 Faik Öztrak👇
prof. Dr. Wise Yilmaz👇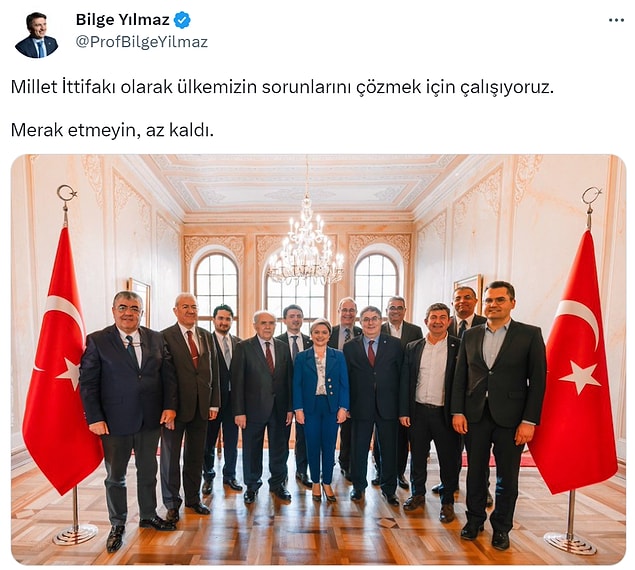 Kerim Rota and Prof. Dr. Sabri Tekir also retweeted. 👇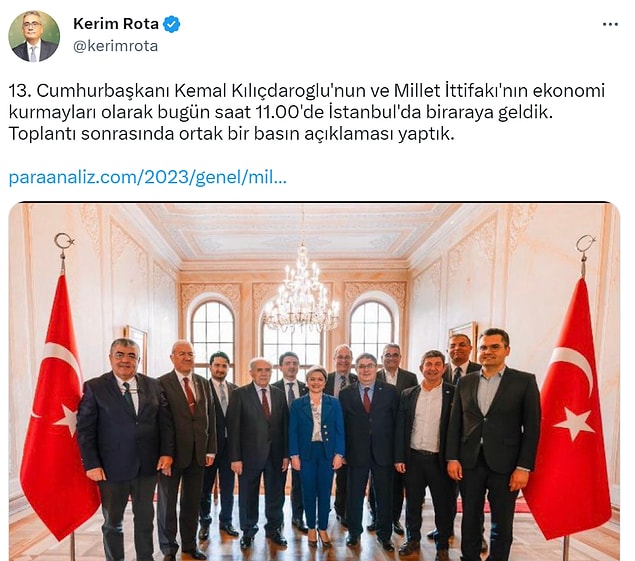 Bulent Sahinalp👇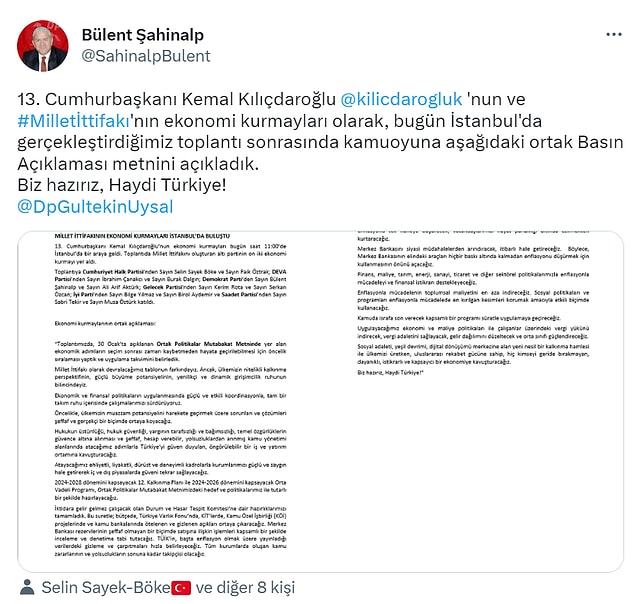 Ali Arif Akturk👇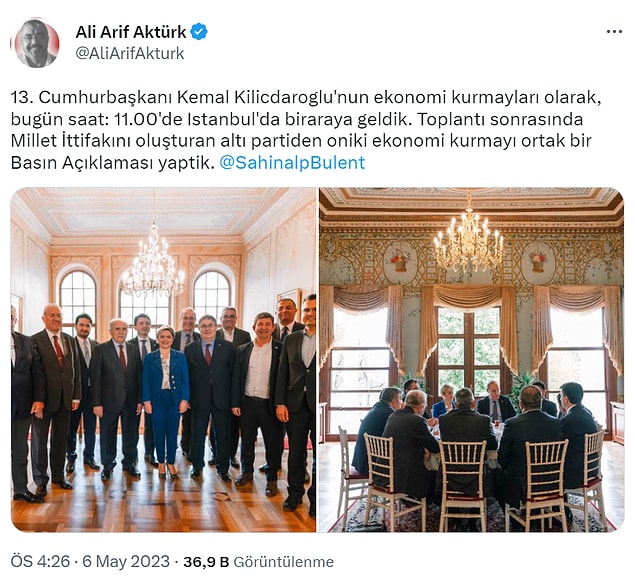 Birol Aydemir👇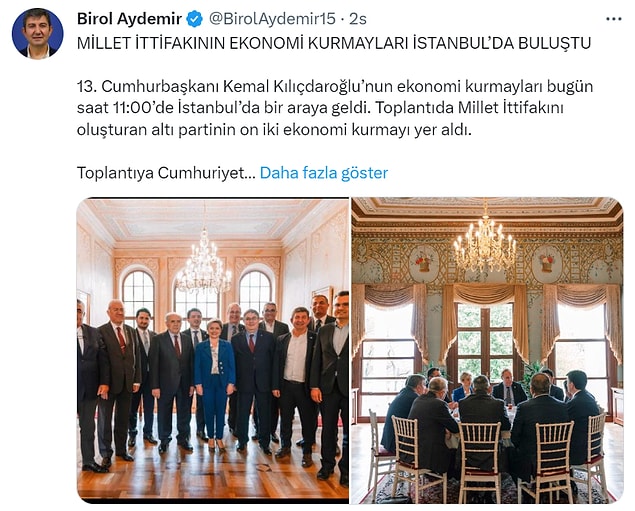 Serkan Ozcan👇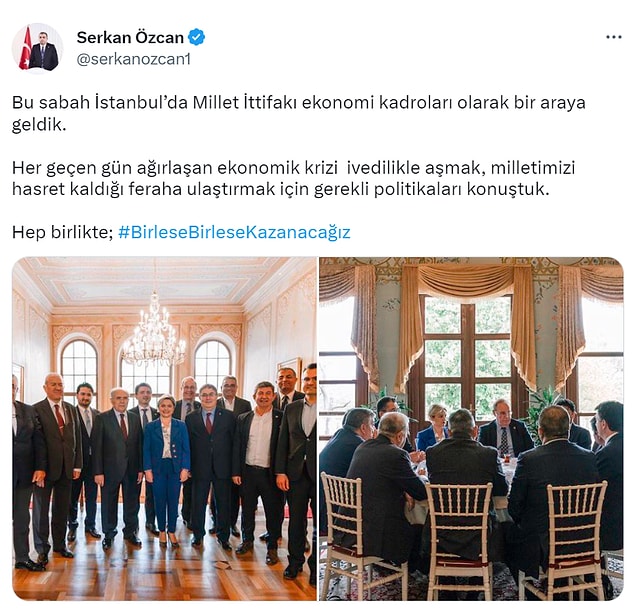 Burak Dalgın 👇