The remnants of Mohenjo-daro, located near the Indus River in the south of Pakistan's Sind province, have been affected by monsoon rains.
Ahsan Abbasi, responsible for the site, drew attention to the impact of the record-breaking rainfall and said, "Due to the monsoon rains, several great walls that were built almost 5,000 years ago were destroyed."
Abbasi stated that the repair work has started in the company of archaeologists. Ahsan Abbasi did not elaborate on the material extent of the damage.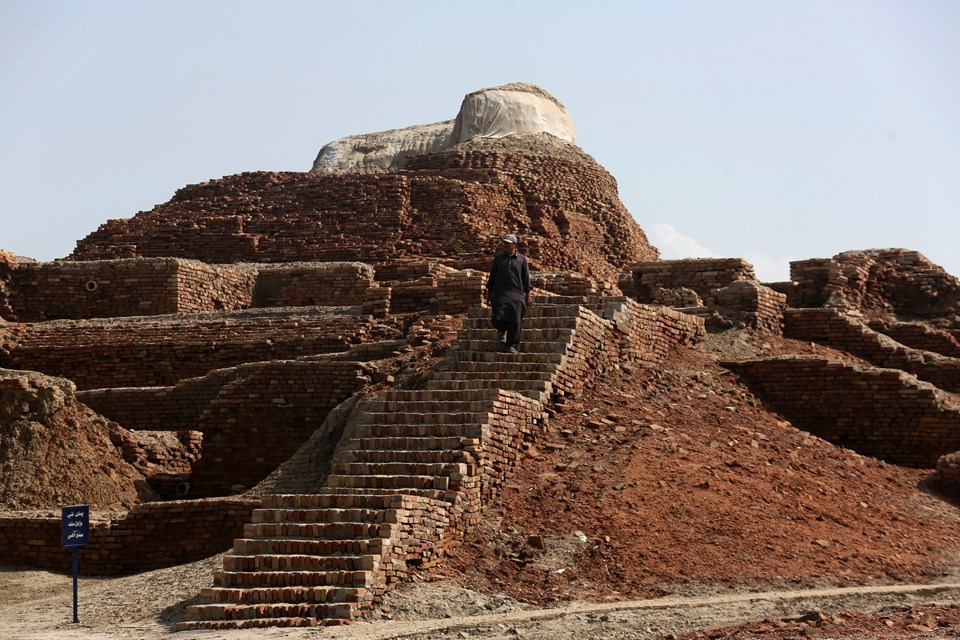 The Mohenjo-daro ruins are among the best preserved in South Asia and are listed as a UNESCO World Heritage Site.
The remains were discovered in 1922.