The number of unsystematic immigrants who lost their lives as a result of the disorder while trying to cross from Morocco to the Spanish city of Melilla in North Africa rose to 23.
According to the sources of the En-Nazur region, the official Moroccan television channel, 5 more unsystematic immigrants lost their lives while trying to cross the border line in the city of Melilla to Spain.
Thus, while the number of people who died in the disorder increased from 18 to 23, dozens of unsystematic immigrants were injured in various situations. Among the injured are members of the Moroccan security forces.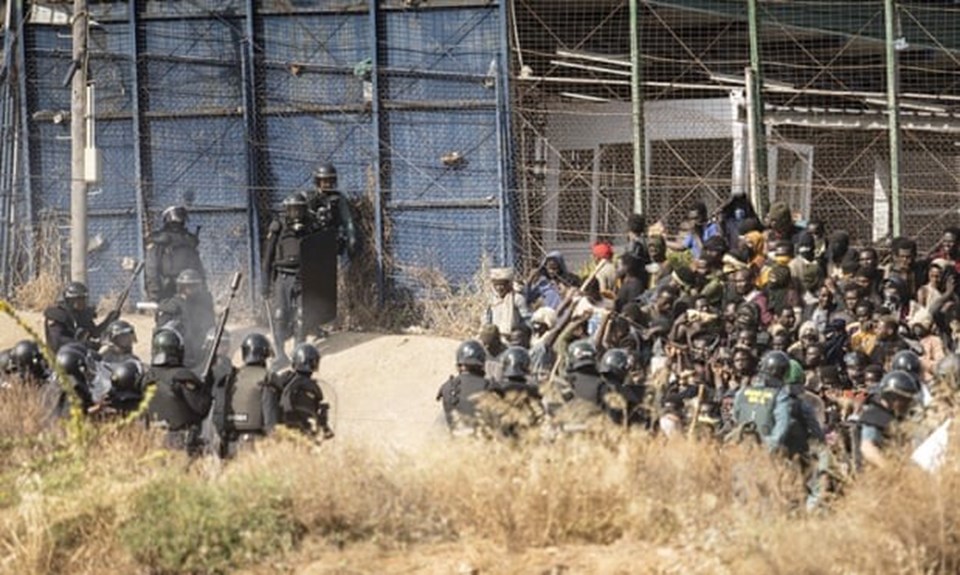 Moroccan authorities also noted that those who raided the border area were individuals of African descent from the sub-Saharan region, and that at least 130 unsystematic immigrants had crossed into Melilla.
Melilla Governorate announced that more than 1500 irregular migrants gathered on the Moroccan side of the border on Friday morning, and 500 of them flocked to the border at around 08:40 and broke the gate at the checkpoint.