In France, there was a fierce effort at the ballot box. In the first type of parliamentary election, a head-to-head race took place in the middle of the right bloc and the left bloc led by President Emmanuel Macron.
The coalition of centrist parties supporting Macron completed the election by a small margin, ahead of the left-wing bloc parties.
According to the official results, the three centre-right-leaning parties supporting Macron passed the left-wing bloc parties with only 21,442 votes in the first type. The coalition supporting Macron won 25.75 percent of the vote in the first medicine.
The left bloc, which participated in the elections under the name of "People's Ecological and Social New Union", received 25.66 percent of the vote.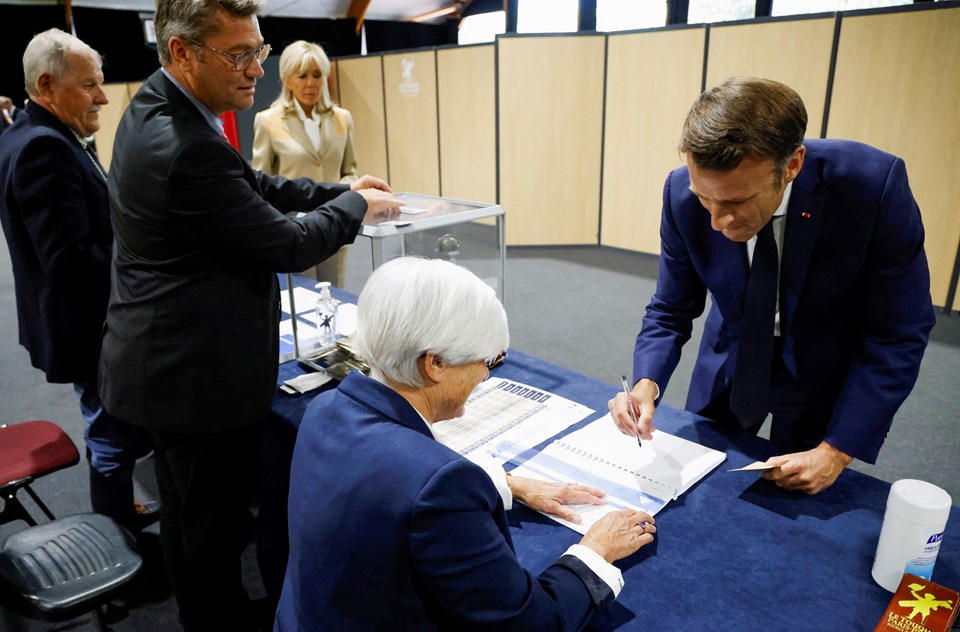 The coalition supporting Macron won 25.75 percent of the vote in the first type.
National Integration, the party of the nationalist president Marine Le Pen, came out third with 18.68 percent.
Another nationalist president, Eric Zemmour's party called Reconquest, which was formed at the end of last year, slumped at 4.24 percent.
ELECTION PARTICIPATION RATE TOO LOW
The participation rate in the elections was at a record low. 52.49 percent of the voters did not go to the polls. It is noted that for the first time in the contemporary history of the country, participation in the elections has been so low.
In the second type of elections to be held on 19 June, it will be clear which party will win how many deputies. Polls predict that parties that give Macron reinforcements will have seats in the House between 255 and 295.
A minimum of 289 deputies is required to have an absolute majority in parliament. It is estimated that the left bloc parties will remain in the main opposition by issuing between 150 and 190 deputies. It was pointed out that if Macron, who won the Presidential election for the second term last April, loses the majority, it would be difficult for him to pass legislation in the parliament.