Breaking news!
April inflation numbers have been determined.
According to TUIK data, CPI increased by 7.25% in April. Annual inflation rose to 69.97 percent.
CPI was expected to rise to 68 percent in April in the survey conducted by Reuters with 14 participants. Monthly inflation was expected to be around 6 percent.
Domestic PPI increased by 7.67 percent in April and realized as 121.82 percent on an annual basis.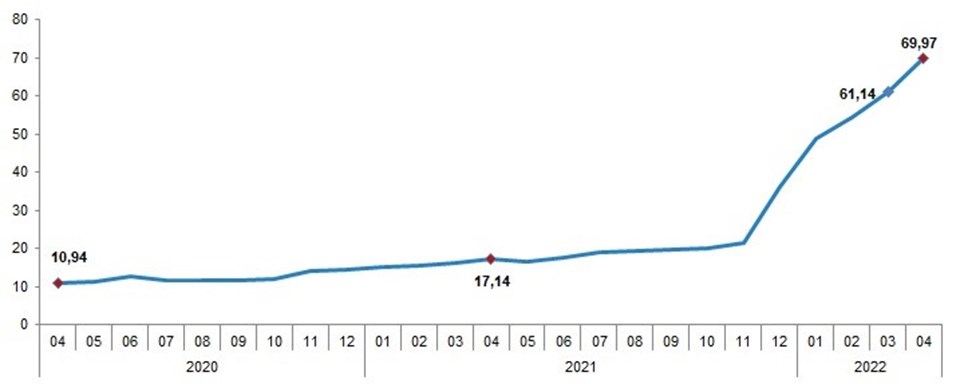 The highest annual increase in CPI was seen in transportation with 105.86 percent. There was an increase of 89.10 percent in food and non-alcoholic beverages, and 77.64 percent in residential goods. While there was a 26.23 percent increase in the clothing and shoes cluster, there was a 35.95 percent increase in education.