It was announced that the attacker who killed the former Japanese Prime Minister Abe targeted another person
Japan Public Television NHK announced that an autopsy was carried out on Abe's body in the morning.
According to police officials, a bullet that entered Abe's upper left arm damaged the artery under his collarbone.
Authorities stated that Abe died due to blood loss.
Officials, who said that the attacker fired from close range, stated that he appeared to have done this with the intention of killing.
In the middle, according to the news of the Kyodo agency, Abe's autopsy revealed 2 bullet wounds in length with his upper left arm.
His funeral was brought to Tokyo
The body of former Prime Minister Abe, who was shot and killed during an election campaign event in the city of Nara, was taken from the hospital in the city in the early hours of the morning after the autopsy processes.
The vehicle carrying the body reached the Shibuya district of Tokyo, where Abe's residence is located, at 13.30 local time.
It was learned that the wife of the former Prime Minister, Abe Akie, was also in the black hearse.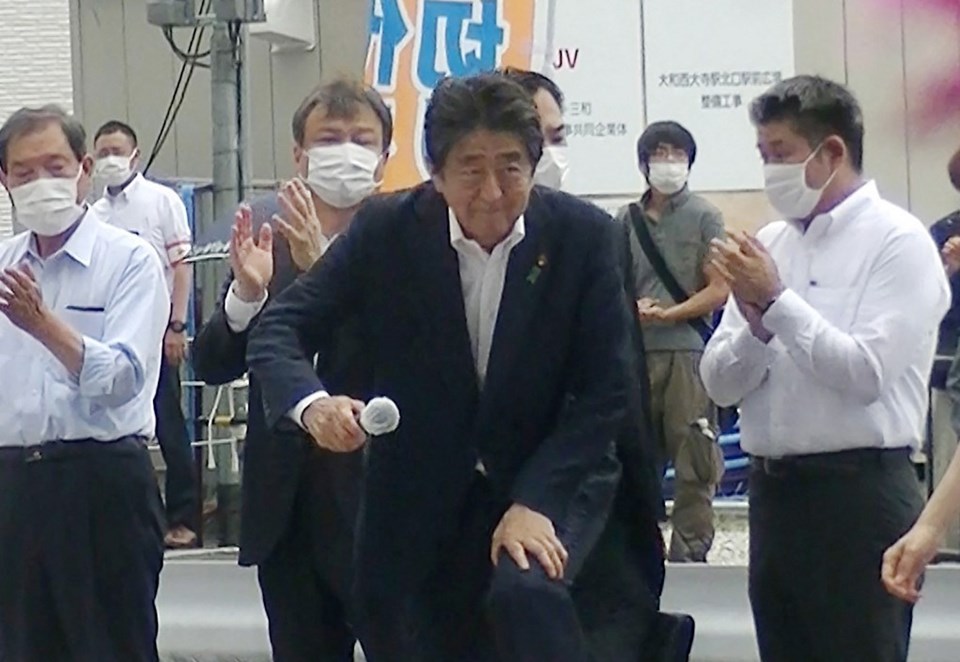 Former Japanese Prime Minister Abe was shot in the chest while speaking outdoors.
AN AGGRESSIVE RELIGIOUS PRESIDENT WANTED TO MAKE A PURPOSE
It was reported that Tetsuya, who was stated to have shot Shinzo with a gun, also wanted to target a religious leader.
According to Kyodo's report, the investigators conducting the investigation into the attack stated that Yamagami said that his mother went bankrupt because he made a donation to a religious group.
The skeptic said he believed Abe "supported the group in Japan," according to investigators who noted that Yamagami first told the head of this cluster that he was planning an attack.
In the middle, information was shared that Yamagami had repeatedly visited places where Abe was going to give his election campaign speech.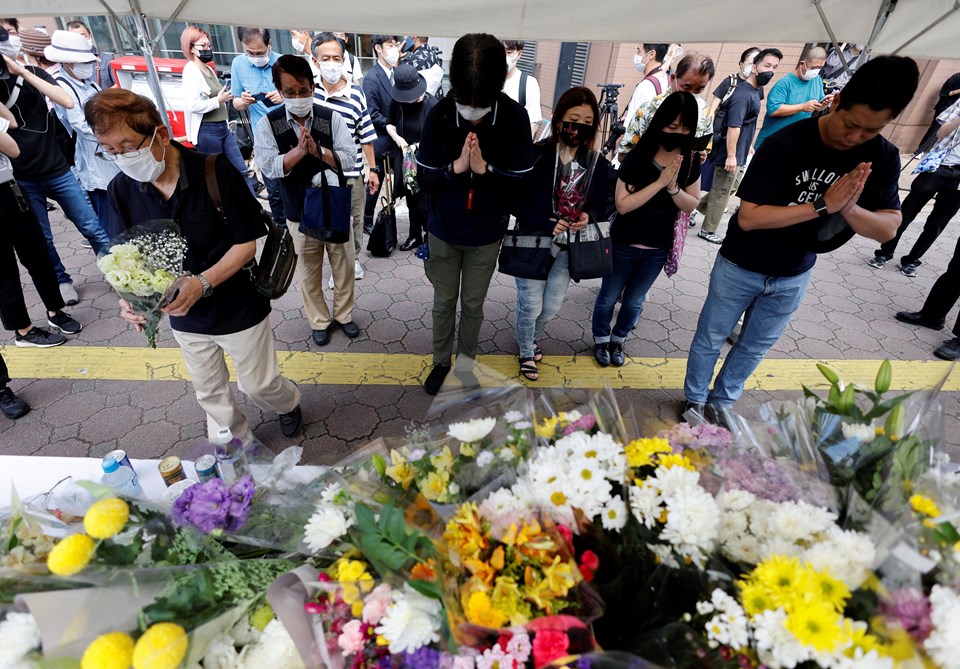 Flowers were left where Abe was shot.
FLOWERS LEFT WHERE IT WAS SHOOTED
On the other hand, his fans came to the place where Abe was shot and left flowers. While some of those who came here prayed, others could not control their tears.
Former Japanese Prime Minister Abe was shot in the chest yesterday during a speech at an outdoor event in support of the Liberal Democratic Party candidate's election campaign in the country's Nara city.
Japan State Television NHK announced that Abe, who was taken to the hospital with serious injuries after the attack, died.