In a written statement made by the Israeli army, it was stated that "the closure in the intelligence documents of an air operation in Syria 15 years ago today has been lifted."
In the statement, it was stated that the Israeli intelligence documents from 20 years ago "contain intelligence assessments that Syria is trying to advance a strategic project".
Project it was stated that this document for 2002 indicates that Syria is constructing or is building a nuclear reactor as part of an implicit project.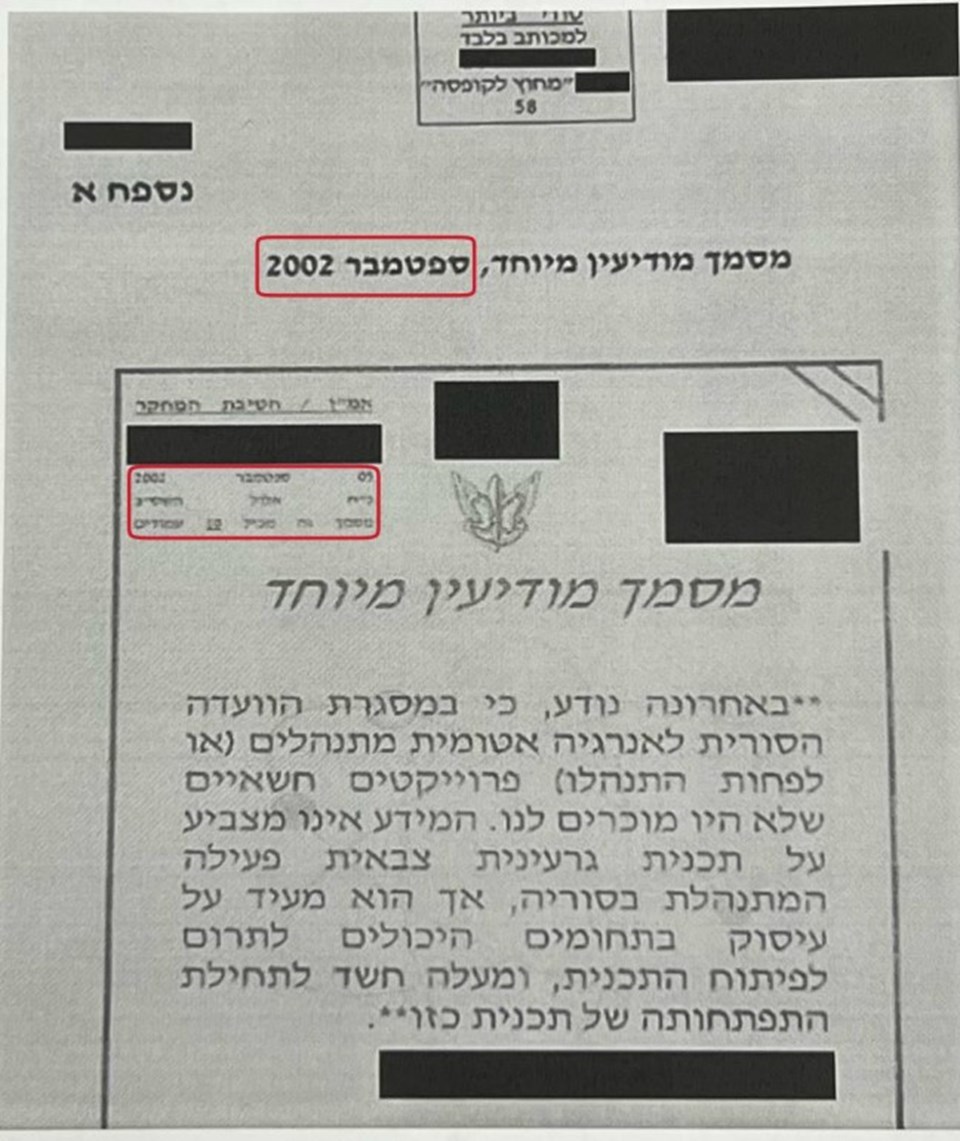 "Israeli warplanes destroyed Syria's nuclear reactor in Deir ez-Zor on September 6, 2007," the statement said.
The Israeli army also shared the intelligence documents and images of the operation with the public.
IS ISRAEL'S EXPLANATION A MESSAGE TO IRAN?
It was noteworthy that the statement came at a time when Israel increased its objections to the expected agreement between the US and European countries on their nuclear activities with Iran.
Israeli Prime Minister Yair Lapid, in his speech at Nevatim Air Base, warned Iran about its nuclear activities.
Emphasizing that "Israel is ready for every threat and every scenario," Lapid said, "If Iran continues to test us, it will discover Israel's long arm and capabilities. We will continue to act on all fronts against terrorism and those who want to harm base." he had spoken.