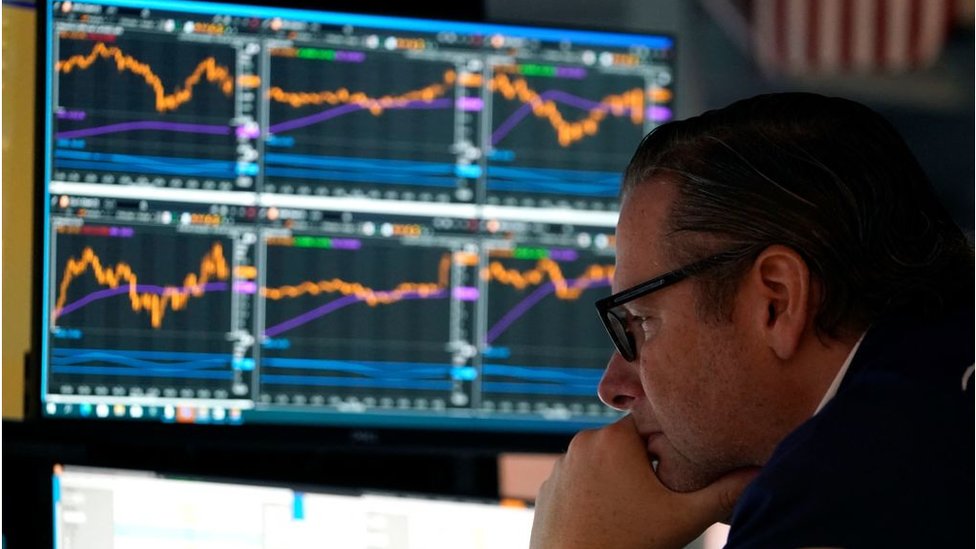 The increase in worries that the worldwide increasing inflation will lead to global economic calm caused sharp decreases in the world stock markets, starting from the USA.
The Nasdaq index, in which technology shares are weighed in the USA, fell 4.7 percent yesterday.
The rate of decline exceeded 4 percent in the S&P 500 index, which includes many of the largest US companies, and 3.5 percent in the Dow Jones index.
US stock markets have not seen such a sharp decline in a single day since 2020.
A similar trend was also seen in Asian stock markets. Hong Kong's Hang Seng index fell 2.3 percent today, while Japan's benchmark Nikkei fell 1.8 percent.
In England, where the highest inflation rate of the last 40 years was announced with 9 percent yesterday, the FTSE 100 index fell by 2.5 percent in the morning hours.
1.8 percent in the Cac-40 index in France; Germany's Dax index fell 1.9 percent.
Susannah Streeter, Senior Analyst at UK-based asset management firm Hargreaves Lansdown, says the declines in financial markets are due to the deepening of investors' recession fluctuations.
PROFIT OF RETAIL CHAINS BELOW EXPECTATIONS
The ongoing declines in the financial markets in the USA for weeks were reinforced yesterday by the country's largest retailers posting profits below investor expectations.
Retail chain Target fell short of expectations, announcing that rising oil and shipping costs had cut its profits in half compared to last year.
Shares of the company lost 25 percent and experienced the hardest decline in the last 30 years.
In the statement that Target shared its financial results, it was stated that costs will be $ 1 billion higher than expected this year. The firm also announced that it does not expect supply chain pressures to return to normal until at least 2023.
Thomas Hayes, Chairman of the Board of Directors of New York-based investment firm Great Hill Capital, comments on the subject, saying that Target's results are worrying investors that other shares will also decline.
Shares of Walmart, the world's largest retail company, lost 11 percent in a single day, after announcing an "unexpected" drop in profits due to the impact of rising inflation. This was recorded as the hardest daily drop since 1987.
Retail companies' results are being watched closely as they show how the highest annual inflation in the last 40 years (8.5 percent) affects consumer spending in the USA.