How do palm oil producers withhold the millions of dollars in revenues of the tribes whose land they use?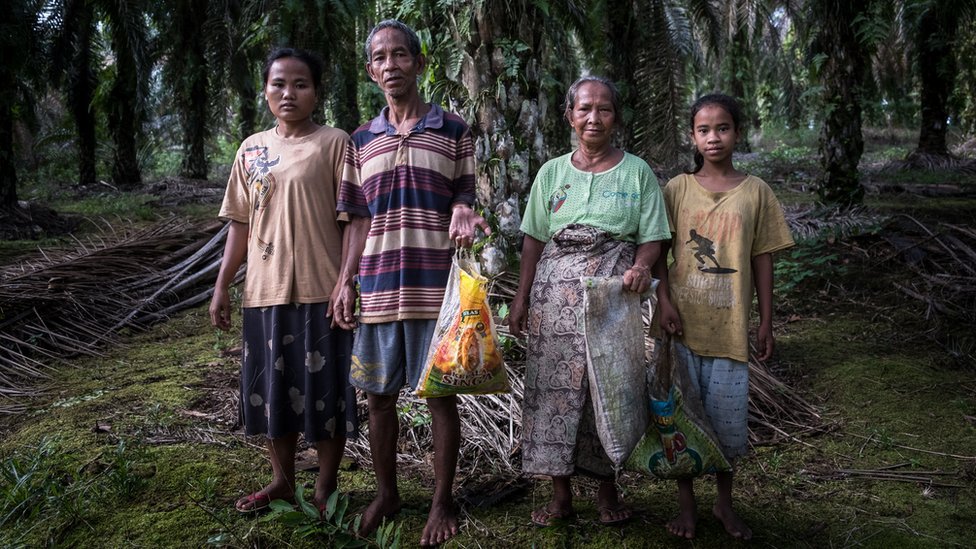 The convenience foods you buy from the supermarket most likely contain palm oil. When you follow the supply chain, you're probably reaching for an oil palm tree in Indonesia. BBC research reveals that big companies like Johnson & Johnson, Kellogg's and Mondelez, where you bought the artifact, and intermediary companies in the middle of these trees, are depriving indigenous tribes of millions of dollars of income.
Mat Yadi follows the path of the river with his spear ready to attack. But today he can't catch anything.
"There used to be a lot of pigs, deer, antelopes and hedgehogs. There's almost no life left now," he says.
He is an Orang Rimba, a member of one of the last nomadic tribes in Indonesia. This tribe has lived for generations in the forest on the island of Sumatra, harvesting rubber, hunting and gathering fruit.
In the 1990s, a palm oil company called Salim Cluster came here with promises of wealth and development.
The company would plant palms on their cets' land and give Orang Rimba half of that land back. This seemed like a win-win deal, as the tribe would sell the palm fruit they had harvested to the company.
Over the course of more than 25 years, the bright orange fruits of the palms have been transformed into cooking oil that has earned the Salim Group millions of dollars. This oil was bought by companies that produced well-known works such as chocolate, cream biscuits and breakfast cereals.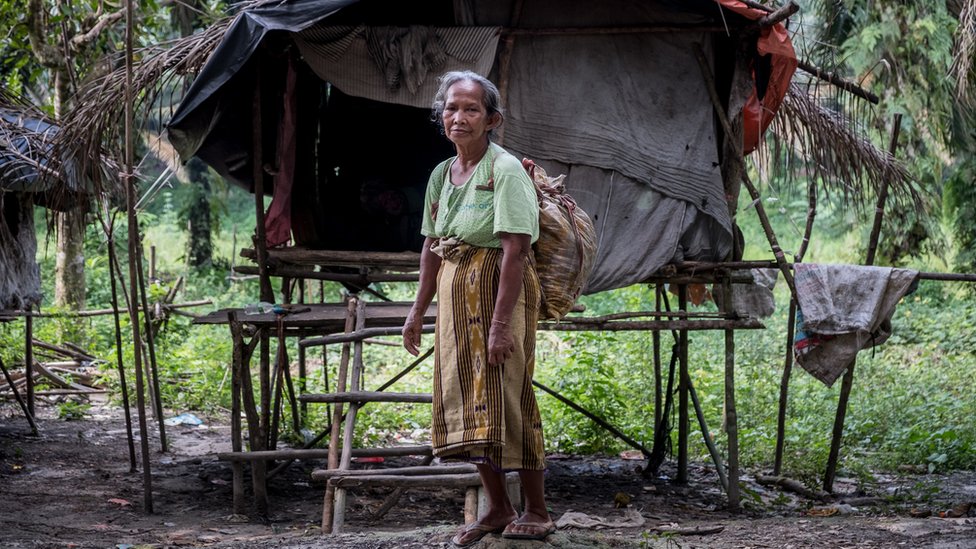 However, Mat Yadi did not receive any of the assets he had told his tribe had been promised.
Today his family lives in a makeshift cottage inside a plantation.
"Nothing was returned to us. They took everything," he says.
Like many other Orang Rimba, the old Siti Maniah makes a living by picking fruit that falls on the ground while palm trees are harvested.
If he's lucky, he can gather enough to buy 50-100 grams of rice and some vegetables to feed his family all day long.
Daniel Johan, an Indonesian lawmaker representing the tribe, says this is very common. "Companies are greedy."
The world's most biodiverse forests have been cleared to plant palm oil. On the Indonesian islands of Borneo and Sumatra, which were once covered with forests, there are now fields in place of miles of forest.
This loss was seen as the price of economic development. To gain access to local reinforcements and public funding, companies pledged to share their fields with the villagers. The so-called "Plasma" arrangement came into effect in 2007, and it became a legal requirement for companies to give one-fifth of any new plantation land to indigenous peoples.
Where regulation has been implemented, rural communities have been enabled to receive a stake in the industry, which generates more than $50 billion in revenue globally each year. However, there were frequent arguments that companies did not fulfill their legal obligations.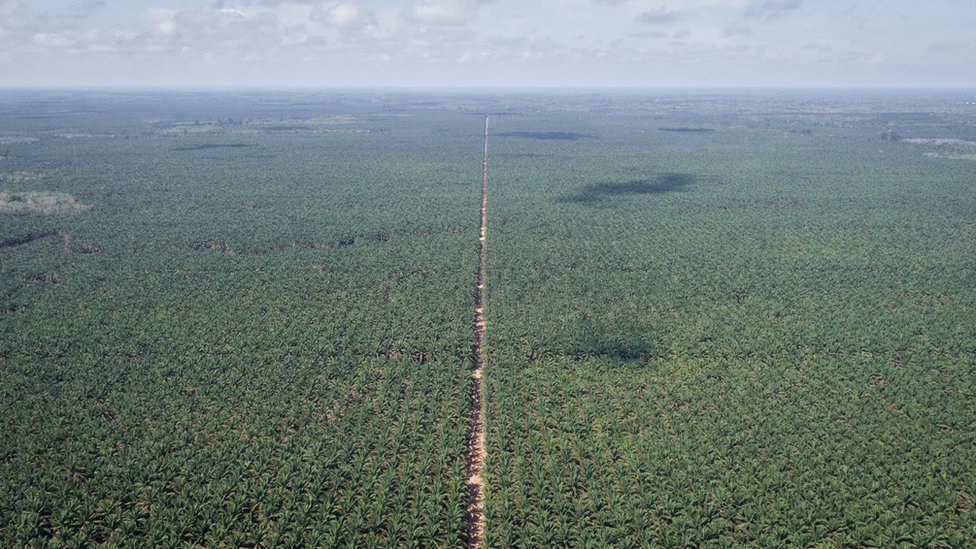 A group of BBC, investigative journalism organization The Gecko Project and environmental news site Mongabay worked for two years to understand the extent of this problem.
Analyzing government data, the study found that companies were unable to supply more than 100,000 hectares – the size of Los Angeles – of legally mandated plasma in Central Kalimantan province on Indonesia's island of Borneo alone.
We calculated, cautiously, based on profits from palm oil, that the industry here deprives the tribes of $90 million each year. The province is home to only one-fifth of Indonesia's company-operated palm plantations.
Ministry of Agriculture information shows that the picture is similar in other major palm oil producing cities. profits, the losses by the communities that will receive plasma in Indonesia are up to each year of millions of dollars.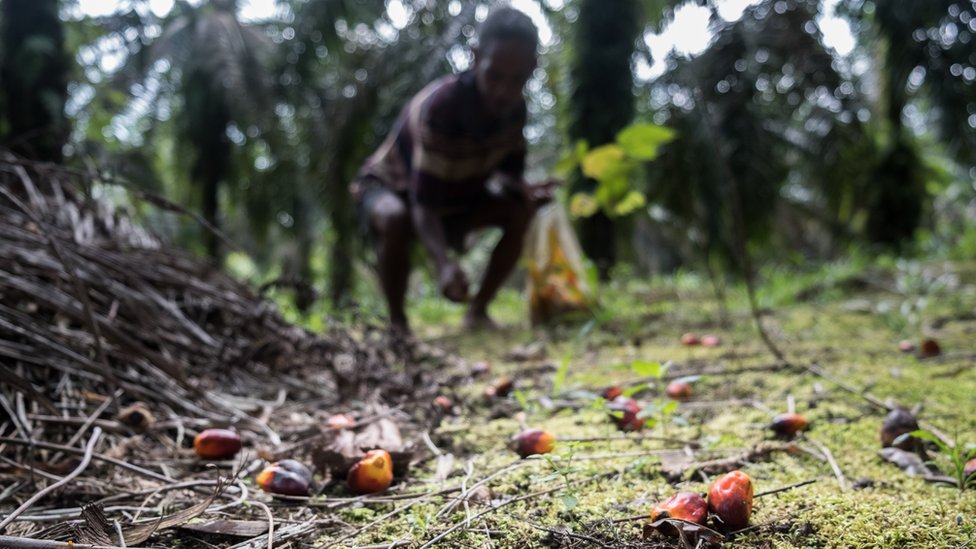 The size of the problem is not only visible in the official information.
Our team has built a knowledge base of companies accused of failing to share their cropland with tribes or failing to meet their legal obligations.
This revealed that, on average, every month for the past six years, there have been protests stemming from plasma complaints. However, the state acts quickly and decisively on these protests, which it violently suppressed.
In 2015, Salim Cluster signed a new memorandum through local politicians to keep his word to Orang Rimba.
However, until January 2017, this 20-year-old promise had not been kept. After tribe members occupied the company's plantation, their huts on the company side were demolished and the police intervened. More than 40 people were arrested and subjected to violence.
Indonesian security did not respond to our request for a meeting.
After the protest, a parliamentary committee asked the Salim Cluster to return the Orang Rimba cets their lands, the tribe has been waiting for five years.
The Salim Cluster and the subsidiary controlling the plantation declined our request for an interview.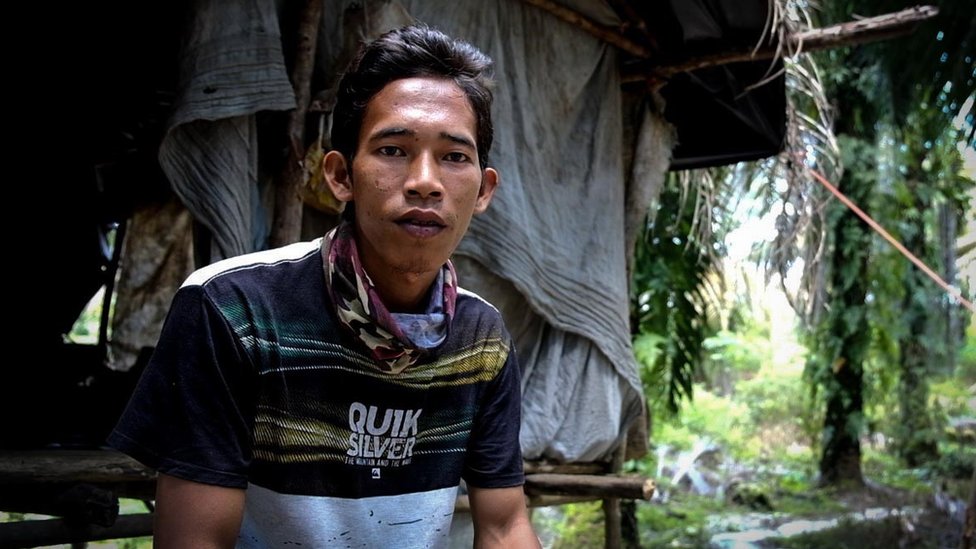 Large fast moving consumer goods companies have promised to rid their supply chains of "human exploitation".
But we've found 13 major companies, including Colgate-Palmolive and Reckitt, have been in contact with companies that have been withholding plasma or profits from plasma over the past six years from tribes.
Johnson & Johnson and Kellogg's purchase palm oil from the Salim Group in Orang Rimba.
In response to our questions, the two companies said they want their suppliers to comply with the law. However, we found that many of them had contacts with companies in their supply chains that were exposed for not complying with plasma regulations.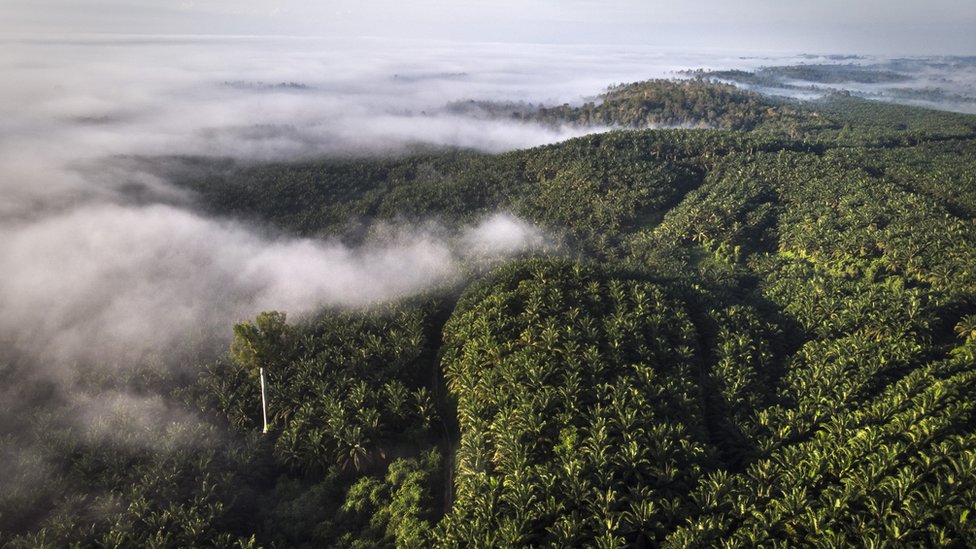 Johnson & Johnson, Kellogg's and Mondelez supplied palm oil from a plantation in Borneo that was closed temporarily in February for more than a decade of not meeting its legal obligations.
Reckitt wrote that the findings "highlight potential systemic issues that require further research and coordinated action by public and private stakeholders to address the issue."
Colgate-Palmolive said it will develop a process to monitor its suppliers' compliance with plasma guidelines.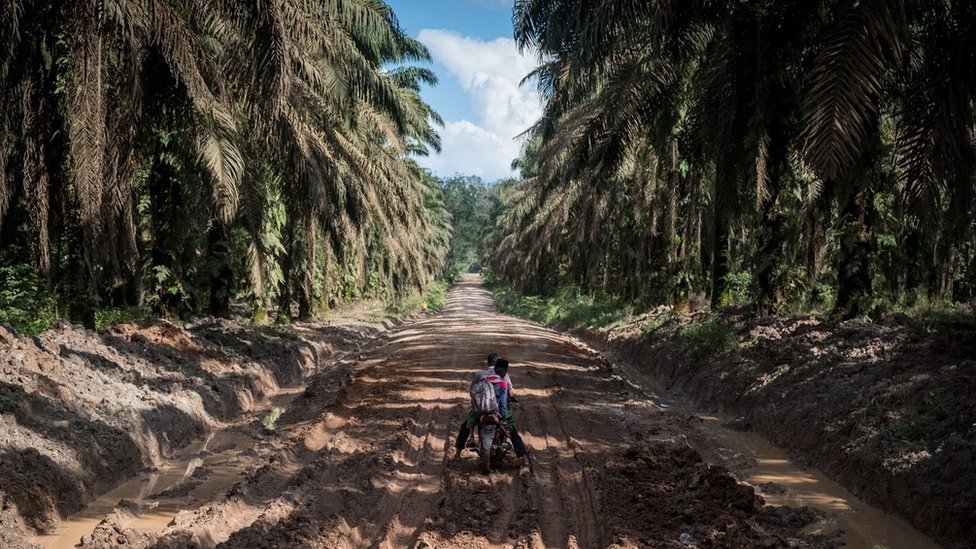 The plantations in Borneo belong to Golden Agri-Resources, Indonesia's largest palm oil producer. The company owns half a million hectares of palm plantations.
The company admits that it has not fulfilled its legal obligations regarding plasma, but says that it undertakes to comply with it. However, it sufices to say that the work on this issue continues.
Golden Agri-Resources and other companies argue that they are struggling to find enough land for plasma regulation.
But a politician from Borneo says the plaza should be built alongside the main plantation.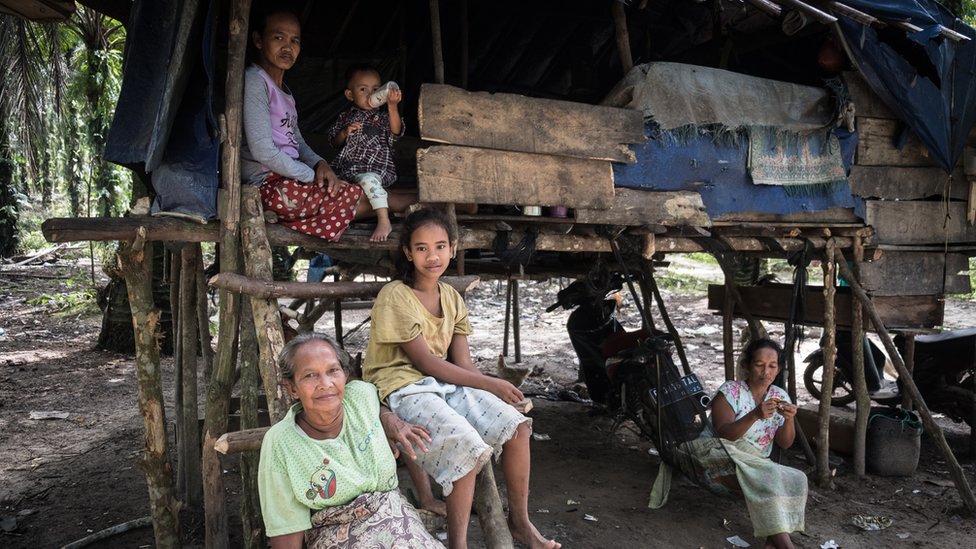 The global palm oil export ban from Indonesia, which has been going on for a while, is lifted today.
Exports of the product were banned late last month in an attempt to control local prices and secure supply.
The profits of companies that have a large stake in the country's palm oil production increased their profits as palm oil prices reached record levels.
Indonesia's rich list is already full of palm oil billionaires.
The Widjaja family, which oversees Golden Agri-Resources, ranks second on Forbes' rich list for Indonesia; Anthoni Salim, CEO of Salim Group, is in third place.
But the wait for Orang Rimba's share of this wealth continues.
They say, "We want our ancestral lands returned to us so that our descendants can truly live again. That's all we want."