Famous Hollywood actor Matthew McConaughey told the stories of those who lost their lives in the gun attack in his hometown of Texas, Uvalde, and called for "gun reform".
McConaughey and his wife Camila Alves appeared before journalists in the White House press room after their meeting with US President Joe Biden.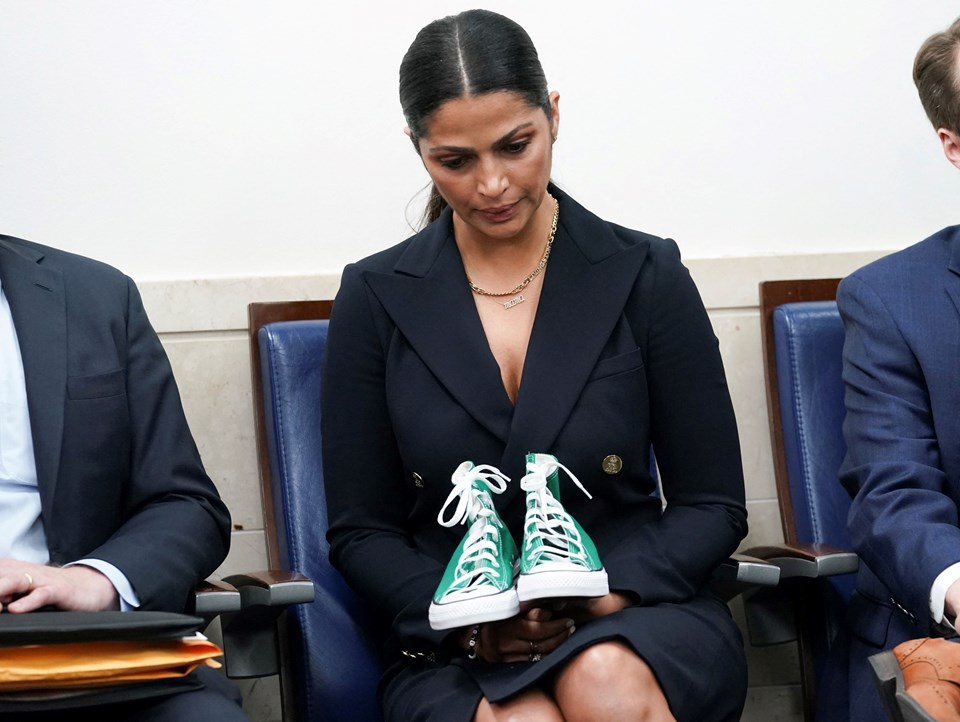 Camila Alves held the green sneakers of one of the victims of the Uvalde attack while McConaughey was speaking.
McConaughey said that he went to Uvalde after the attack and listened to the stories of the victims one by one, and told these stories from the podium.
McConaughey, who said that he also owns a gun, but that some regulations should be made about guns, invited Congress to take the necessary steps.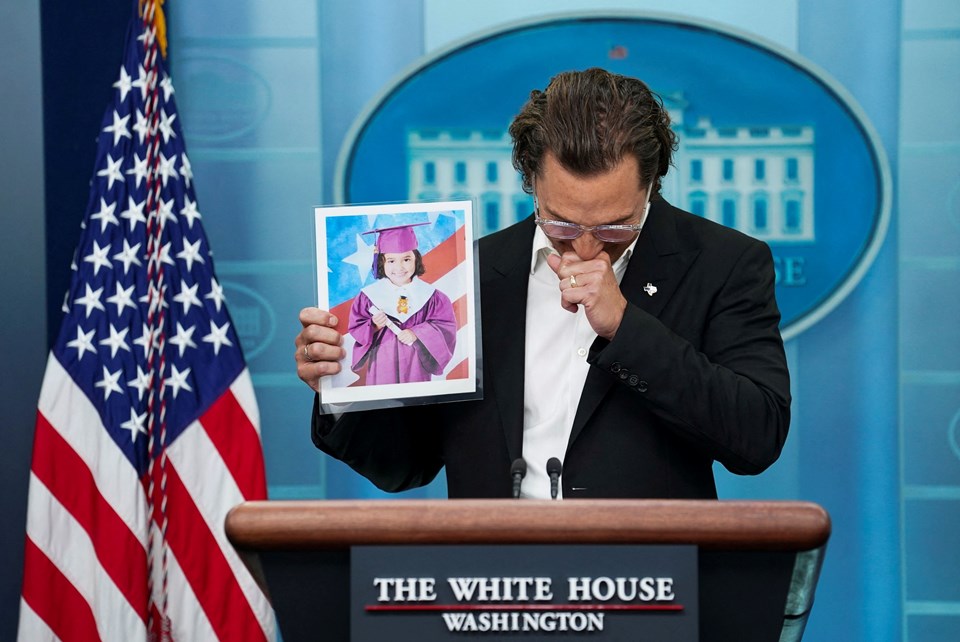 "Responsible gun owners are fed up with the lousy use of Addendum 2," McConaughey said, pointing to Amendment 2 to the Constitution, which gives Americans the right to own guns.
ASSISTANT MUSLIM SPEAKER TO THE WHITE HOUSE
White House Spokesperson Karine Jean-Pierre, who took the podium after McConaughey's speech, announced that Abdullah Hassan, of Muslim origin, was appointed as the deputy spokesperson.
Jean-Pierre also touched upon the US Leader Biden's planned visit to Saudi Arabia and said that Saudi Arabia has been a valuable partner of the US for a long time.
VENEZUELA WAS NOT INVITATION TO THE "AMERICAN COUNTRIES SUMMIT"
While referring to the Americas Hill, which will start this week, Jean-Pierre said that the discontinuous government in Venezuela was not invited to this summit.
Stating that the US still recognizes the opposition Juan Guaido as the "official president" of Venezuela, Jean-Pierre noted that Biden is always open to dialogue with this country.