The court has announced its decision in the case of the terrorist attacks in Paris, the capital of France, and its nearby suburb, Saint-Denis, in November 2015, in which 130 people lost their lives.
The Paris High Criminal Court gave its decision in the case, which went down in the history of France and whose hearings lasted about 10 months.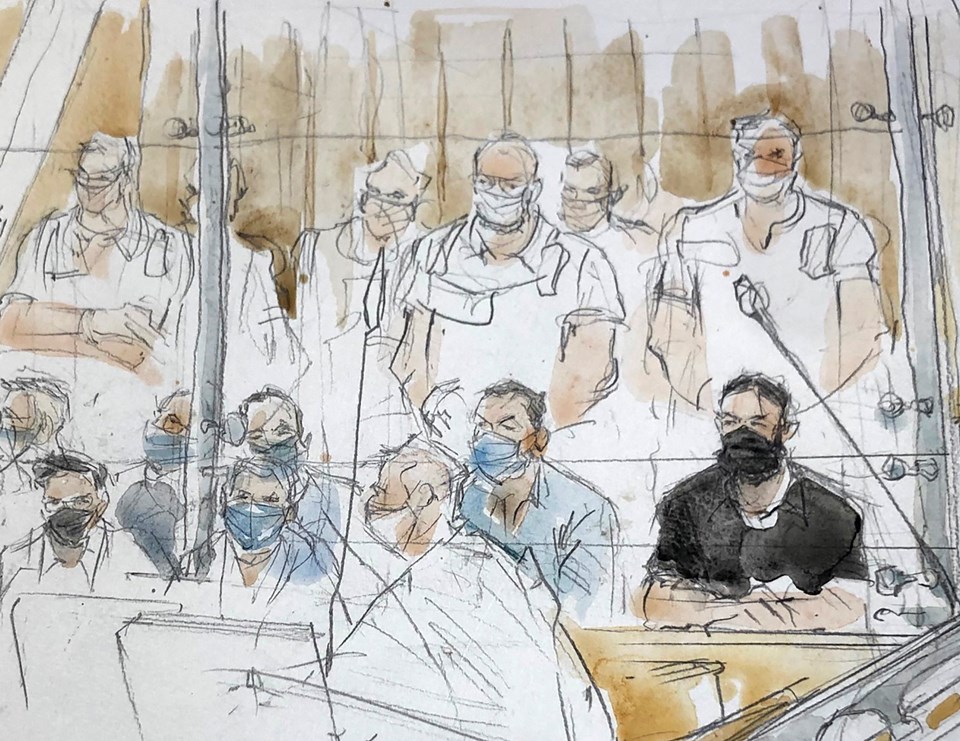 The court, which found all the accusations against 19 of the 20 defendants on trial within the scope of the case to be justified, sentenced 20 defendants to aggravated life sentences up to 2 years.
The court called Salah Abdeslam, one of the leading figures in the case, as "accomplice" and sentenced him to the highest sentence in the country.
Abdeslam was sentenced to an "aggravated prison sentence", also called "real life imprisonment" in France. In the history of the country, only 4 people had been sentenced to this punishment before. In France, it becomes almost impossible for the person sentenced to be released from prison during his lifetime.
Those who want to appeal against the court decision must do so within 10 days.
About 1800 people who were involved in the case, where 300 lawyers were on mission, were interviewed.
On November 13, 2015, in the capital city of Paris and Saint-Denis, 130 people lost their lives and more than 400 people were injured, 100 of them seriously. The terrorist organization DAESH claimed responsibility for the attacks, which were carried out in six different locations, one after the other.