Nigerian National Emergency Management Agency (NEMA) Northeast Coordinator Muhammad Usman stated that the bodies of 15 people were found in the Ngadabul River after heavy rains in Maiduguri, the capital of Borno state.
Noting that the floods in the northeastern region have become alarming, Usman said, "We are holding meetings with various stakeholders about awareness and providing relief supplies to affected communities." he used his word.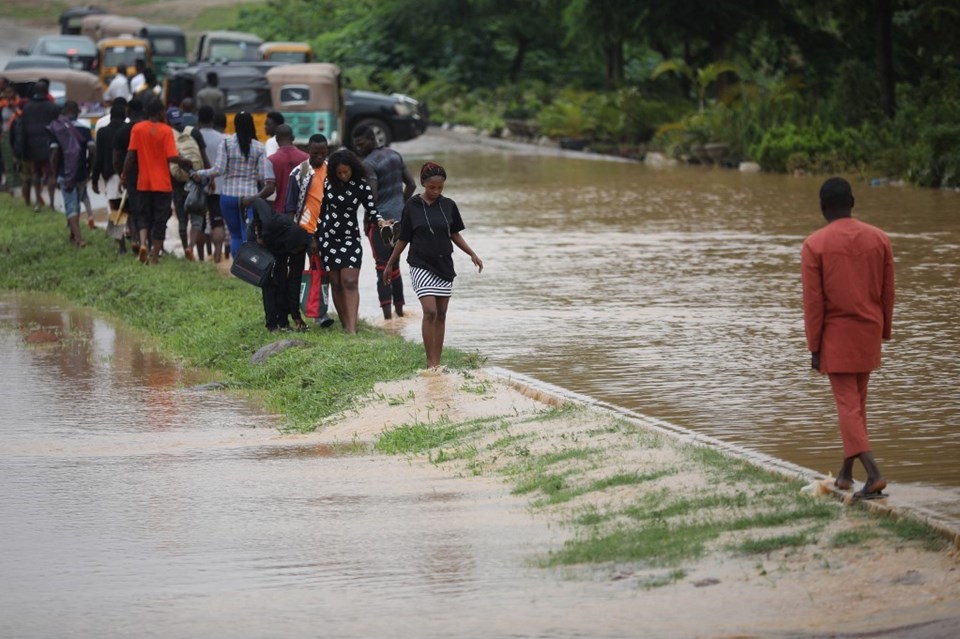 "53 MILLION PEOPLE UNDER DANGER OF FLOOD"
Climate change and environmental experts warned that 53 million people in the country are at risk of flooding.
In Nigeria, 15 people lost their lives and 227 were injured in the floods caused by heavy rains since January.
The European Union (EU) provided a base of 70,000 euros as an emergency preparedness to reduce the impact of the flood in Nigeria's 5 states.
In the country in the tropical climate generation, the annual average precipitation varies regionally.