The number of West Nile Virus cases in Greece rose to 160. The number of people who died from the virus in the country was 14.
In the statement made by the National Public Health Organization of Greece (EODY), it was stated that WNV incidents and deaths continued to increase.
In the statement, which was reported that the number of incidents in the country increased to 160, it was noted that 14 people have died due to the virus so far.
In the statement, it was emphasized that 98 of the incidents complained of disorders affecting the central border system such as meningitis, and 62 of them showed mild symptoms or no symptoms at all.
EODY, with the prestige of August 30, reported that 123 WNV incidents and 11 deaths due to the virus were recorded in the country.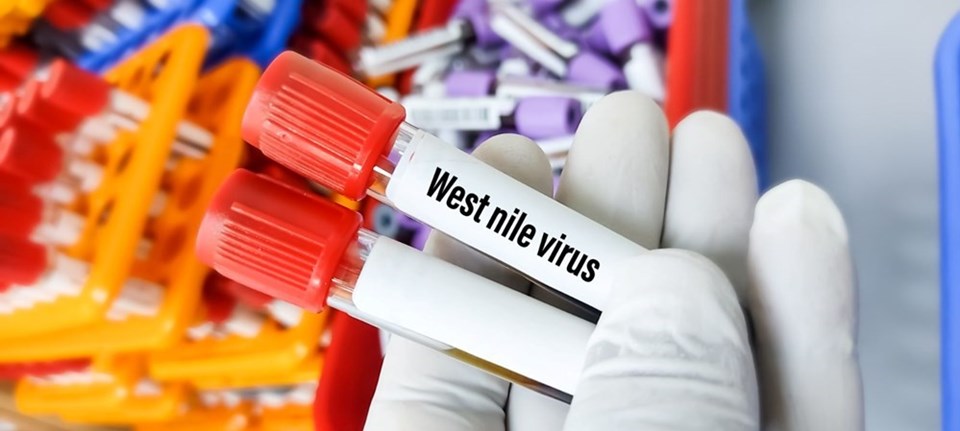 WEST NILE VIRUS
While there is no vaccine available to protect against WNV, which is usually transmitted by the bites of "Culex" mosquitoes, protection against mosquito bites is recommended.
It is stated that the incubation period changes between 2 and 14 days from the moment the mosquito bites, and this period increases to 21 days in those with weak immunity. It is stated that about 80 percent of the individuals infected with the virus do not have any symptoms, and about 20 percent of the patients have symptoms such as fever, weakness, nausea-vomiting, headache and muscle pain.
WNV events are mostly found in Africa, Europe, the Middle East, North America, and Western Asia.