Abe was attacked by gunfire while speaking at a rally in Nara city.
The former prime minister collapsed to the ground after two gunshots heard one after the other. Local sources stated that Abe was taken to the hospital unconscious, that he had bleeding in his neck and that his heart had stopped.
Japanese media announced that Abe passed away.
Japanese Prime Minister Fumio Kishida condemned in the strongest terms, stating that the shooting of the country's former prime minister, Shinzo Abe, was an unforgivable act.
WHO IS SHINSO ABE? CLICK TO READ
EXPLANATION FROM FOREIGN
The Foreign Ministry strongly condemned the armed attack on former Japanese Prime Minister Abe Shinzo.
In a statement, the ministry said, "We strongly condemn the heinous armed attack carried out today against the former Prime Minister of Japan, Abe Shinzo. We wish Abe Shinzo, who has made valuable contributions to Turkish-Japanese connections, a speedy recovery, and convey our best wishes to his family, friendly Japanese people and government." .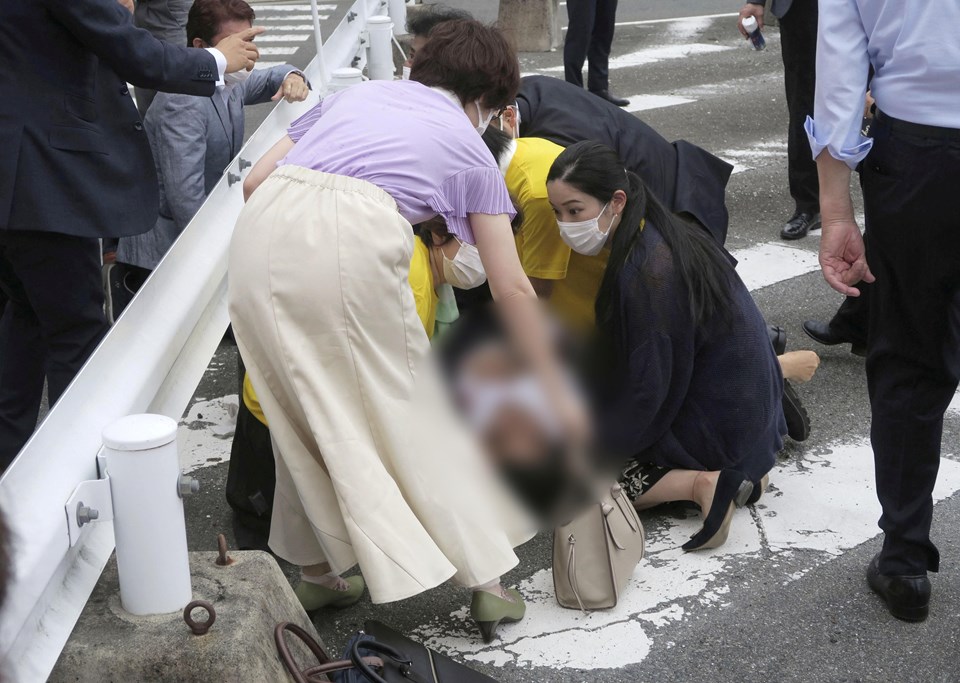 Former Prime Minister of Japan, Abe, was attacked while speaking at a rally.
ATTACKER IDENTIFICATION
The attacker was identified as 41-year-old Tetsuya Yamagami, residing in the city of Nara. The shotgun used in the attack was seized.
Abe served as prime minister of Japan for a long time, first in 2006 and then from 2012 to 2020. Abe, then 52 years old, was elected chairman of the Liberal Democratic Party (LDP) on September 20, 2006. Within six days, he became the 90th prime minister of Japan, which has the world's third largest economy.
However, the first jolt to Abe's political career came when he abruptly resigned in 2007 due to a nasty ulcerative colitis disease.
Abe returned to power in 2012, first regaining control of the LDP by defeating party rival Shigeru Ishiba in September, and subsequently leading the party to an overwhelming majority in December.
Abe, who was re-elected in the 2014 and 2017 elections, left his post in 2020 due to health issues.
Abe was backing the LDP candidate's campaign ahead of Sunday's elections.
THE MOMENT OF CAPTURING THE ATTACKER WHO HIT ABE