Yael Braun-Pivet, 51, became the country's first female parliamentary leader as a result of the voting in the National Assembly in France.
Former Minister of Overseas Territories Braun-Pivet was elected parliamentary leader with 242 votes in the second round of voting in the National Assembly with new MPs.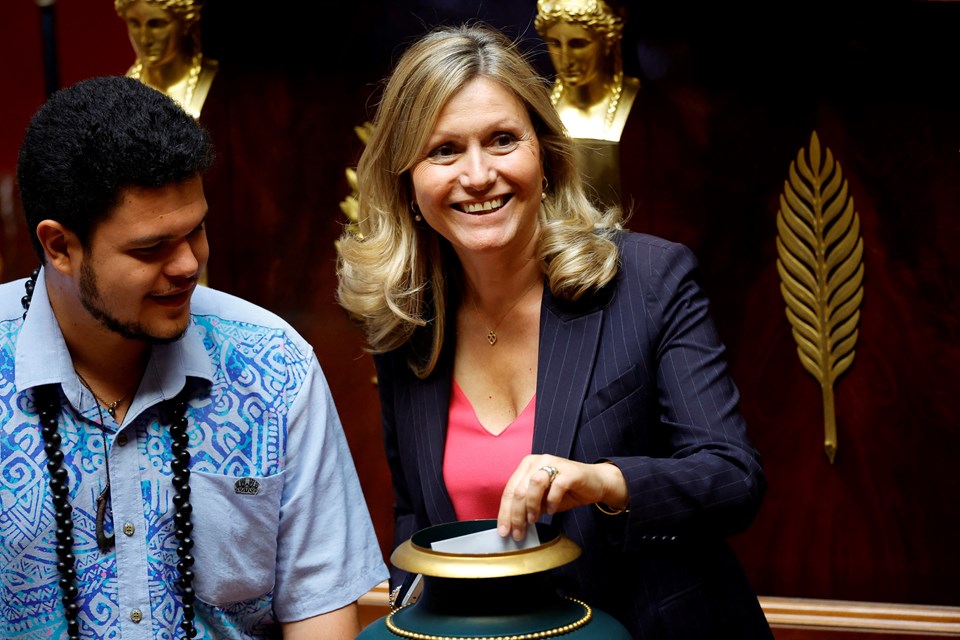 Braun-Pivet was the joint candidate of French President Emmanuel Macron's party Renaissance (Rebirth) and Horizons (Horizons) and Democracy Movement (MoDem).
Braun-Pivet served as a minister during President Macron's term.
In the voting, Fatiha Keloua-Hachi 144, the joint candidate of the "Social and Ecological New People's Union" (Nupes) alliance, which includes the Unyielding France (LFI), the Green Party (EEVL), the Socialist Party (PS) and the Communist Party (PCF), was chosen by the Republicans (LR). ) party's candidate, Annie Genevard, garnered 60 votes and Nathalie Bassire 16 votes.
Only 462 deputies voted in the second round of voting.
The French National Assembly consists of a total of 577 seats.