After Boris Johnson's resignation, Truss, who was elected as the new head of the ruling Conservative Party on September 5, formed the new cabinet after receiving the mission from Queen Elizabeth II to form the government yesterday.
As Britain's third female prime minister, Truss valued ethnic diversity in her cabinet and appointed "non-white" names to critical cabinet positions.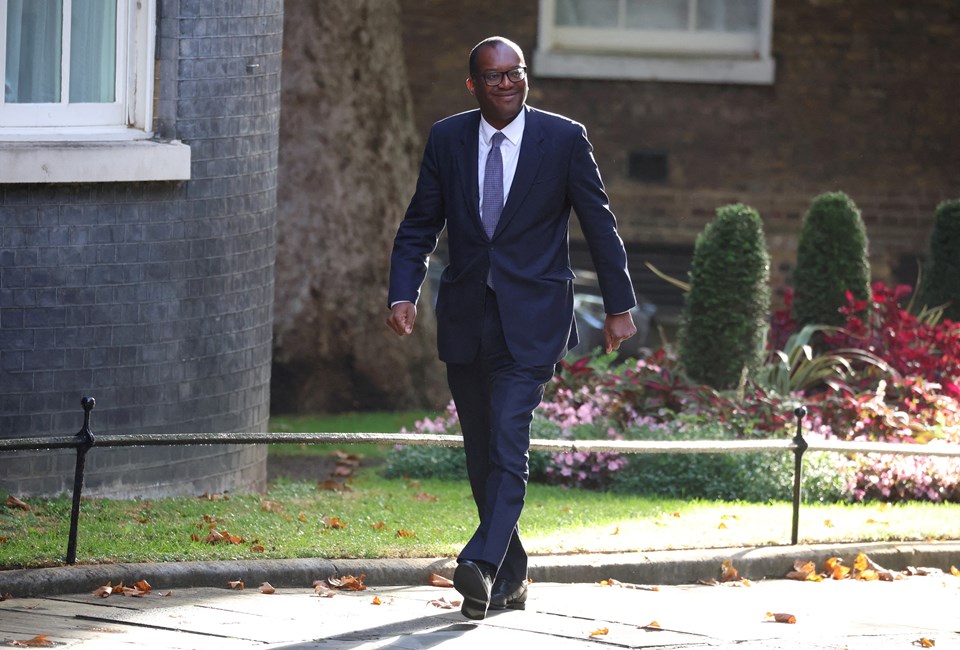 Ghana-origin KWASI KWARTENG BROUGHT TO THE HEAD OF THE ECONOMY
Assuming the role of Minister of Finance in the new cabinet, Kwarteng's family emigrated from Ghana to England in the 1960s as students.
Born in Waltham Forest, east London, in 1975, to an economist and a lawyer, Kwarteng's name means "born on Sunday" in the local Ghanaian language.
Kwarteng studied classics and history at Trinity College, Cambridge, after Eton College, where distinguished politicians were educated, and then studied at Harvard University on a scholarship. Kwarteng earned a PhD in economic history from Cambridge University in 2000.
Kwarteng, 47, worked as an analyst in financial services before becoming a member of parliament.
Saying that politics has always interested him, Kwarteng was elected as a Conservative Party deputy in 2010 and entered the parliament.
Kwarteng, who has held various positions within the party and in the government, most recently served as Minister of Business, Power and Industrial Strategy in Boris Johnson's cabinet.
Interested in history, music and languages, Kwarteng has also written many books.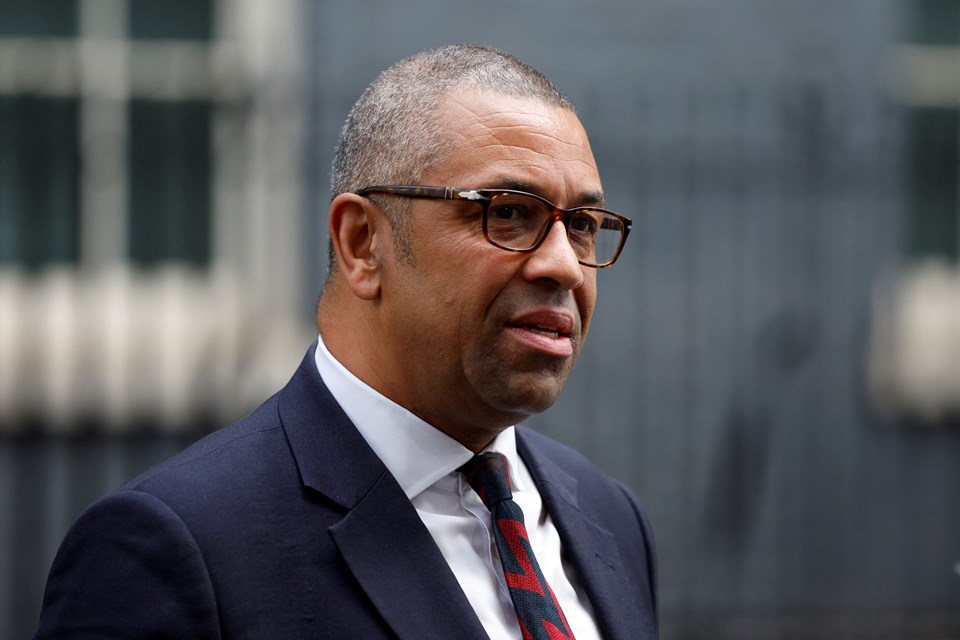 MINISTRY OF FOREIGN TRUST TO JAMES CLEVERLY OF SIERRA LEONE ORIGINAL
James Cleverly, whose mother immigrated to England from Sierra Leone and whose father is English, was born in England in 1969.
Cleverly, who spent most of his childhood with his family in Chelmsford, later left school and joined the army, continuing the family tradition.
Leaving the army due to injury and continuing his education, Cleverly earned a business degree and later joined the army of volunteers.
Before starting his own company, Cleverly worked in magazine and digital publishing.
Cleverly, who was elected as the Conservative Party MP from the Braintree region in 2015 and entered parliament, served as Education Minister in Boris Johnson's government from July 7 until his appointment as Secretary of State yesterday.
Cleverly previously served as the UK's Secretary of State for Europe and North America.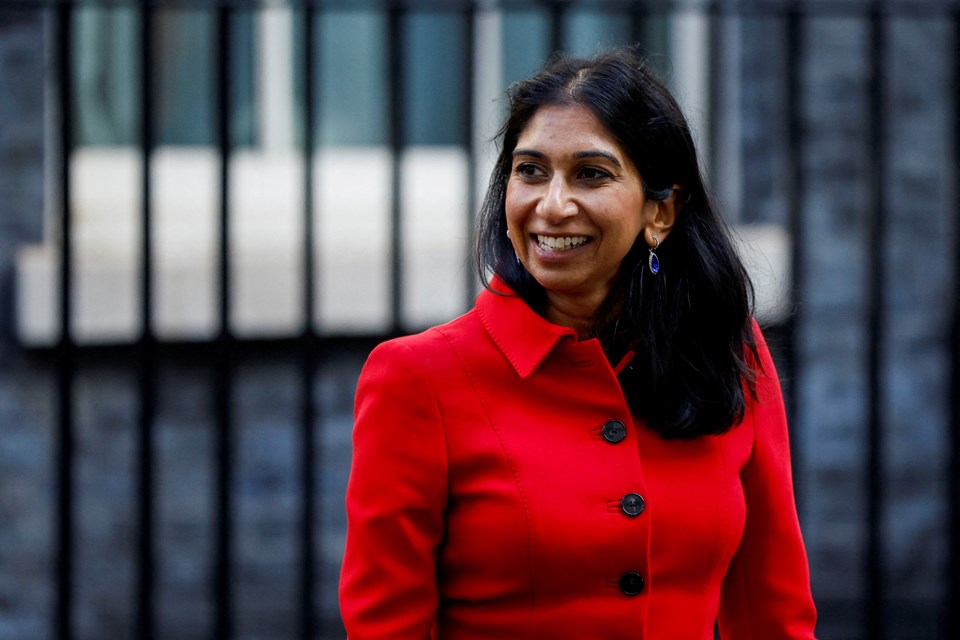 A FEMALE PARLIAMENTARY OF INDIAN ORIGIN WILL BE RESPONSIBLE FROM THE MINISTRY OF INTERIOR
Born in north London, 42-year-old Braverman's Indian father immigrated to England in 1968, fleeing political turmoil in Kenya.
Braverman's mother of Indian origin, who was born in Mauritius, worked as a nurse for 45 years in the National Health System (NHS) in England, where she later immigrated.
Suella Braverman completed her master's degree in European and French law in Paris, following her law education at Queens' College at Cambridge University.
Specializing in public law and judicial control, Braverman was elected Conservative Party MP from Fareham in May 2015.
Braverman, who held various positions in previous, was replaced by the former Interior Minister of Indian origin, Priti Patel, as well as himself, in the cabinet announced by the new Prime Minister Truss yesterday.
Braverman was on mission as Attorney General for the UK from 13 February 2020 until his appointment as Home Secretary.
Supporting Britain's withdrawal from the European Convention on Human Rights (ECHR), Braverman was among those who advocated his country's exit from the EU in the 2016 Brexit referendum.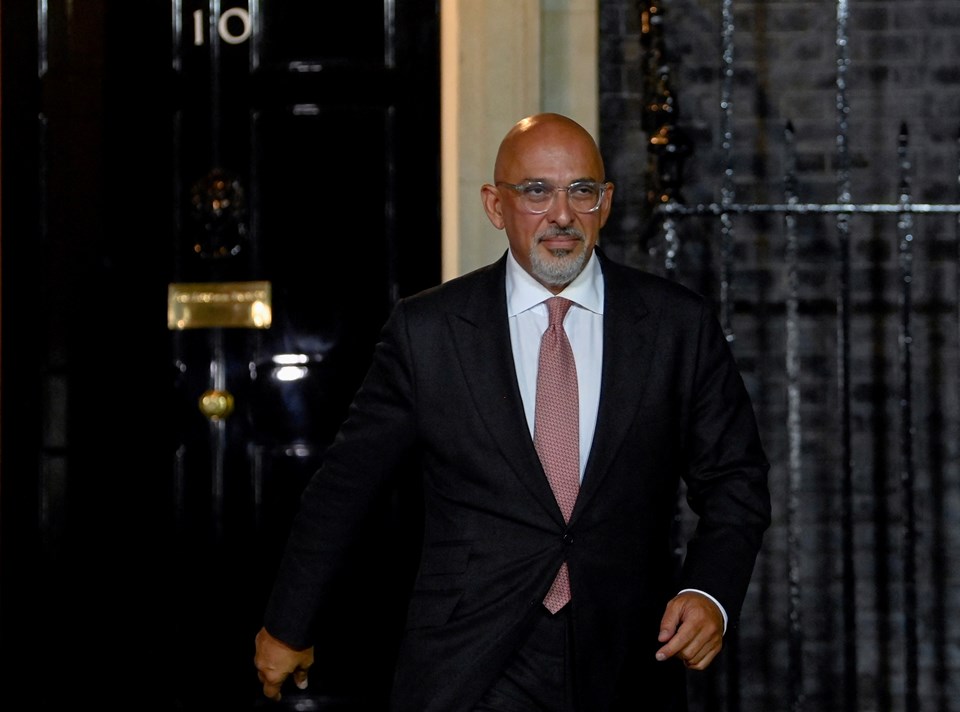 VALUABLE MISSION IN THE CABIN TO ZAHAWI, A KURDISH ORIGINAL BORN IN IRAQ
Nadhim Zahawi, 55, who was born in Iraq in 1967 and immigrated to England in 1976 after fleeing with his family after Saddam Hussein came to power, studied Chemical Engineering in London.
The political life of Kurdish origin Zahawi, who worked in the company he founded after his education life, started when he was elected as a deputy from the Conservative Party in May 2010.
In his new cabinet, Truss appointed Zahawi, who is of Iraqi origin, as Minister for Intergovernmental Links and Minister for Equality.
In previous Minister, Zahawi served as for Vaccines, Minister of Health, Minister of Education, and finally as Minister of Finance after the resignation of Rishi Sunak.
On the other hand, Kemi Badenoch, 42, of Nigerian origin, who was born in the capital city of London in January 1980, was also in the cabinet as Minister of International Trade.