World News
Ahmet Yeşiltepe wrote: Hate me but don't pity me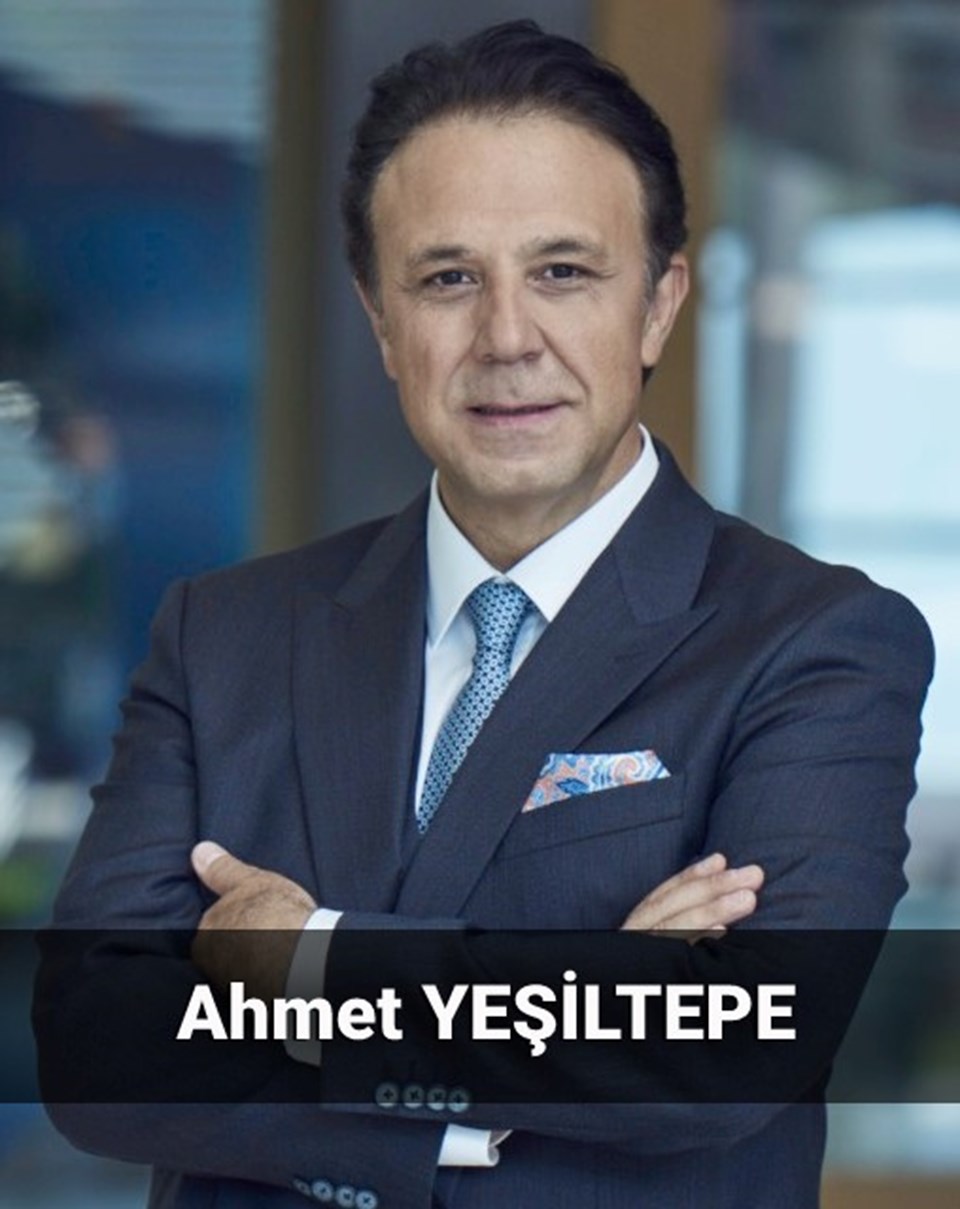 The subject is sensitive, there is a person's life, but the arguments are not just sickness and death. The author's view of these facts, which are the two biggest taboos of the Italians, and the reactions created by the extreme rigidity of his ideological attitude.
In particular, the two expressions used in the interview divided the public opinion from different angles.
The first reaction came because the 50-year-old woman writer described cancer as a very kind disease, even owning it and counting it as a part of herself, almost integrating with the disease and becoming one.
Some of the cancer patients reacted to this approach through various communication channels. Others, on the contrary, found such an attitude extremely philosophical and sublime. The fluency and realism in the author's language of expression, but also the depth that touches the heart, rendered the ideological differences invisible, making the conversation a masterpiece by many. He respected an admirable depth of thought and a talent for provocation on sensitive topics that were difficult to discuss, even those who disagreed.
Another reaction came from the country's prime minister and those who defended him, including those who were politically distant from him. But the prime minister did not neglect to wish long life to Michela Murgia first.
The polemic that started because of the sentence that brought the interview of Michela Murgia, one of the most active opponents of Italy's first female prime minister Giorgia Meloni in her political life, to the top of the agenda, moved to a sociological dimension rather than politics.
LAST DESIRE OF MELONI'S GOING
The famous writer, whose kidney cancer was in the fourth stage and because of the metastases he had in his body, said that he did not want to die under a government that he described as fascist.
Although the journalist Aldo Cazzullo, who made the interview, objected to this definition of Murgia and stated that it was not correct to describe the Meloni government as fascist, Murgia's last word that ended the interview did not change.
Giorgia Meloni, the leader of the coalition government, who defines himself as centre-right, has repeatedly emphasized that he is not a fascist, but neither his words nor his actions have completely escaped this definition, which has stuck on him both in Italy and abroad.
Giorgia Meloni, who was not under the words of the master writer, responded from his social media account. After writing that he embraced the writer and cheered for his recovery even though he did not know him, he added, "I hope one day he will see when I am not prime minister because I intend to stay in my post longer" and concluded his message with the slogan "Forza Michela".
Alongside the Prime Minister, League Party leader Matteo Salvini, another politician who has faced and equally responsive to Murgia's harsh criticism for years, sent him a compassionate message and said that he wished to be exposed to his criticisms longer.
In addition to politicians, many prominent figures from the world of thought expressed their views on the subject. While some criticized the author for giving such sharp ideological messages even on his deathbed, others expressed their admiration by finding himself brave.
THE TABOO OF CANCER AND "A Ugly Trouble"
However, Murgia's stance, which is described as brave, is not due to his insistence on his political views. Because she is one of the first advocates to come to mind for issues that have been discussed under the title of human rights, gender equality and feminism for many years. In addition, as a political activist, he always displayed an anti-government stance in the family-themed legal arrangements that the Meloni government gave the red light.
His real courage still comes from the fact that he has publicly announced that millions of Italians have a disease that he does not mention by name, and that he speaks in detail without hesitation, even owns it.
Cancer is an unspoken thing among Italians, just like a tumor.
word. Instead of them, a bad disease, an incurable disease, an incurable disease, but mostly un brutto male is defined as "an ugly evil" or even "an ugly scourge".
It is literally a taboo disease in Italian society. It is an inconvenience in which the arrested people are ashamed as if there is a crime and the reason is their own, they refuse to speak, they are afraid to ask, they are silent when they get an answer, and sometimes they are treated as if they don't exist. Quite an embarrassment. Sociologically speaking, in Italian culture, just like death, cancer is a phenomenon that is not preferred to be talked about as if it did not exist.
Today, it seems impossible to find details in the press about the cause of death and illness when someone who is still a public figure dies. Celebrities die either from "a very long illness" or "from a sudden illness". This is due to internalized taboos on the subject rather than respecting the privacy of the deceased and the family.
With the Covid-19 epidemic, the theme of death in Italy has undeniably and undeniably entered daily life, but it would not be correct to say the same for cancer.
Even Prime Minister Meloni, in the above-mentioned statement, addresses the author instead of the word cancer, saying, "I learned that he was caught in a very ugly scourge".
According to a study conducted by AIMaC-onlus, the only association established to support and inform cancer patients and their families, within the framework of the social consequences of the disease, qualifications such as bad illness and incurable disease were found in 50 percent of the respondents, anxiety and worry every time they heard these expressions, and 16 percent. While 15 percent feel anxiety about death, 8 percent lose their belief in treatment. And not just once, but every time they hear these definitions.
HE RESOLVED THE TABOO OF CANCER
In a society that has such an attitude towards cancer, those who speak openly from personal experience are characterized as the epitome of courage. One of them is the writer Michela Murgia, who is also described as an outlier. His brave demeanor alone was not enough to protect him from criticism. Even though it has been a week since the news was published, a message is pouring in to journalist Aldo Cazzullo, who is interviewing her. She is criticized for taking an arrogant and provocative stance against a democratically elected government, while promoting her illness, which she describes as kind, in a way. Some even claim that he used his own death process to promote the book.
Michela Murgia's new book "Three bowls", which was the subject of an interview and started with a diagnosis of an incurable disease, is one of the most ordered books on Amazon even before its first edition.
Murgia, whose books such as his masterpiece Accabadora, whose theme is euthanasia, which tells about Sardinians who have never broken their ties with their hometown of Sardinia, and who are known to have a strong temperament but whose essence is one, have been translated into Turkish, has argued that books have a political stance in many interviews since the first book was published in 2006.
HATE ME BUT PAIN
He took writing and political activism together. However, for the first time in his career, he made statements in which he used such harsh and provocative statements. Murgia has always had a lot of love and also a lot of hate, but this time the violence of polemics has increased perhaps more than ever. There were those who justified him, and those who approached him with compassion even though they did not agree with his ideas, but there were also those who came out very harsh despite his illness.
According to journalist Aldo Cazzullo, whom he gave his last interview, the Sardinian writer prefers to be hated rather than pityed.
"PUT YOUR DEATH ON THE STAGE"
There were dozens of articles and comments starting from the first page of the interview in the country's leading newspapers such as Corriere della Sera, La Repubblica and La Stampa. It still continues. Journalist Giuliano Ferrara, former editor-in-chief of the Il Foglio newspaper, one of the most famous intellectuals of the right, known for his closeness to Silvio Berlusconi in the heyday of his career, used laudatory expressions for the author, whom he expressed admiration for his stance against the disease, although he did not agree with his views. Ferrara wrote that Murgia, who is far from him culturally, politically and ideologically, exhibited his own death from the stage he created with the books and statements he wrote with great mastery.
After the news of the disease came to the agenda, Michela Murgia shared the images of her haircut with the video she published on her social media account.
Murgia thinks that he cannot defeat the disease, which he embraces and sees as a part of himself, by saying "I do not have cancer, I am cancer itself" because it spreads to the kidneys, lungs, brain and bones because it metastasizes, and he also clearly states that he does not see cancer as an enemy.
DOCTORS: DO NOT LOSE HOPE
One of the most consulted experts during the Covid-19 outbreak, microbiologist and virologist Prof. Roberto Burioni stated that it is a wrong view that there is no return from the fourth stage of cancer and that Michela Murgia also has hope of recovery. Claiming that medicine and technology are developing rapidly and that new treatments are showing results, Burioni referred to a study published in the Lancet journal, and said that 3 out of 84 inoperable colon cancer patients recovered thanks to new treatment methods, 29 recovered, and 28. He wrote that the progression of the disease was found to be stopped. Stating that the 4 percent recovery rate on 84 patients is not disappointing, the important thing is to stop the progression of the disease and to save time, Dr. Burioni argues that the time saved by rapidly advancing medicine will help prolong the patient's life with new treatments.
I FIT 10 LIVES IN 50 YEARS
According to Murgia, it is not how long you live, but how you live. He also displays a resigned approach when he says that he fit 10 lives in his 50-year life and that he was given the things that he could not even dream of. As the daughter of a violent father, Murgia was adopted by her other relatives thanks to the "soul adoption" practice, which is a Sardinian island custom at an adolescent age, and worked in many jobs from dishwasher to call center operator before becoming a writer. Michela Murgia, who studied theology, also worked as a religion teacher for a while.
Michela Murgia Campiello and Mondello have international literary awards.
The author, who is preparing for marriage with his fiancee, has 4 sons, 20 and 34 years old, whom he adopted and whom he calls his soul mothers.